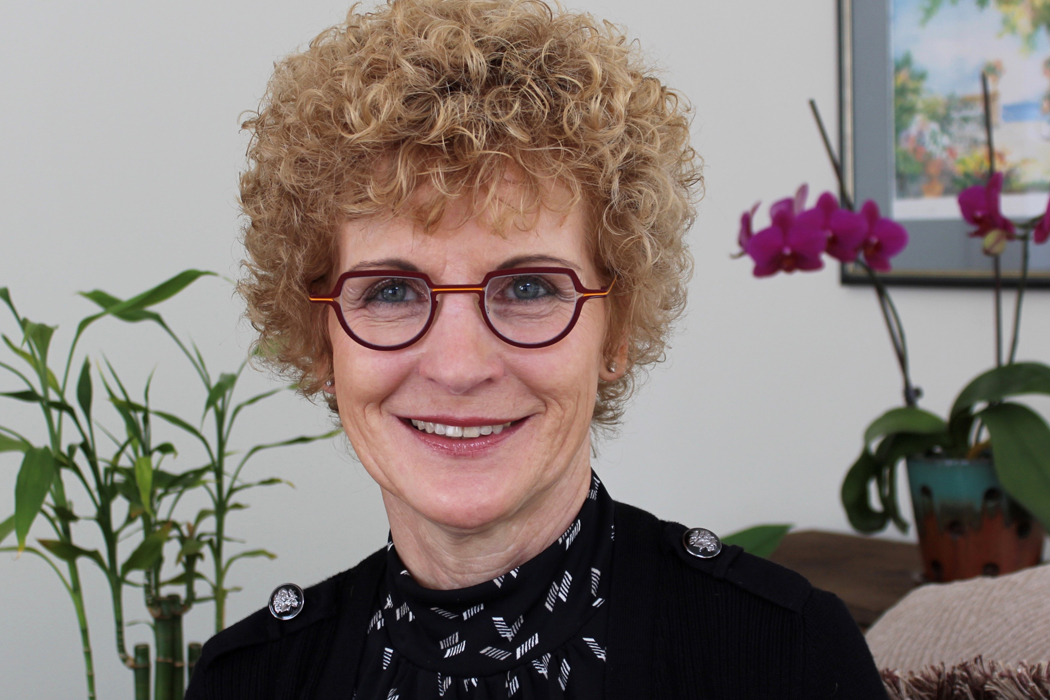 Walsh University recently announced the appointment of Ute Lahaie, Ph.D. as Associate Vice President of Institutional Effectiveness and Assessment. Her responsibilities include oversight of the university's institutional accreditation, compliance reporting, outcomes assessment, and academic program reviews. In addition, she serves as the HLC Assurance Coordinator and the HLC Data Update Coordinator, and she is responsible for the preparation of reports and accreditation-related materials for the Higher Learning Commission.
As Dean of Institutional Effectiveness and Assessment, Dr. Lahaie led Walsh's accreditation task force to the successful completion of the 10-year assurance report resulting in the successful institutional reaccreditation in Spring 2020. In collaboration with the University Program Assessment Committee, Dr. Lahaie implemented a new faculty-led leadership model of assessment with an emphasis on peer reviewed assessment plans and peer-to-peer development of assessment coordinators. Further, she implemented a data-driven program review process designed to promote the quality and relevance of academic programs and to ensure a better resource allocation in alignment with the university's strategic plan. Dr. Lahaie was appointed by the National Student Clearinghouse to serve on the Data Collective Advisory Committee for the Postsecondary Data Partnership (PDP). She is leading Walsh's participation in the PDP as part of nationwide effort to help colleges and universities gain a fuller picture of student progress and outcomes. As part of the PDP project, Walsh's administrators will receive access to a dashboard designed to track student success.
Dr. Lahaie joined Walsh in 2012 where she first served as Dean of Undergraduate Studies, then as the founding Dean of the School of Arts and Sciences. While serving in these roles, she led initiatives promoting student engagement and active learning—to include the development of new majors and minors as well as internships for all Arts and Sciences majors.  Dr. Lahaie also led a task force charged with design of new flexible learning spaces: the Experimental Learning Space and the Active Learning Classroom. She then led a variety of faculty development programs to equip faculty for teaching in these new technology-rich, active learning spaces using digital-age teaching and learning methods.
Prior to joining the administration at Walsh University, Dr. Lahaie served as Chair of the Department of World Languages, Literatures, and Cultures at Gardner-Webb University in North Carolina where she was a tenured Professor of French and German. While in that role, she led a five-year departmental review to its successful completion. In a previous appointment dual-track appointment as tenured faculty member and Director of the Language Acquisition Center at Baylor University, she led the design and implementation of a new learning center and guided new faculty development initiatives. Dr. Ute Lahaie earned both her Ph.D. in Second Language Acquisition from Justus-Liebig University in Giessen, Germany where she also earned her M.A in French, with minors in French Pedagogy and Russian.
Dr. Lahaie has authored a monograph, several book chapters and articles, and has given numerous presentations on self-instructional language learning, learning space design, and program assessment. She served in different roles on the Executive Board of the International Association for Language Learning Technology from 2003 – 2015, to include as IALLT President (2011-13). She also served on the Executive Board of the South Central Association for Language Learning Technology from 1999-2007, where she served as President (2003-05).
Dr. Lahaie and her husband, Scot, have two daughters who are both Walsh alumni. Their daughter Michele earned her MBA in Marketing and Entrepreneurship at Walsh University, and their daughter Isabelle graduated with a BA with majors in History, Philosophy, and Art History. The Lahaie family resides in Canton.