Accounting Degree
Accounting is the discipline focused on the analysis, reporting and communication of financial information for individuals and businesses. Nearly every business needs an accountant, and the field of accounting is comprised of critical thinkers focused on the financial aspects of economic entities. Walsh University's Accounting program will provide opportunities for employment within public accounting, corporate accounting, government and non-profit businesses.
What makes Walsh's Accounting major unique?
Integrated Curriculum: Walsh has established principles for each major, and these principles become themes that are carried out and reiterated through the curriculum and any experiential learning opportunities. Students will take an array of accounting courses focused on accountancy theory, financial reporting, management accounting, taxation laws, auditing and internal controls. It is part of Walsh's effort to help students retain what they learn and offer them a foundation to draw upon throughout their collegiate career and beyond.
Hands-on Experience: Education extends beyond the classroom and into the professional world by allowing third and fourth year accounting major students to participate in an array of experiential learning opportunities and complete a mandatory accounting internship. Business students have received internships and gone on to find employment at top firms such as Ernst & Young, The Timken Company, Meaden & Moore, CliftonLarsonAllen LLP and other.
Responsible Best Practices: Ethical, social, moral and personal responsibilities are integrated throughout the coursework and embedded in students' classroom and experiential learning activities.
Global Awareness: Walsh's curriculum is taught with an emphasis on global perspective, and faculty delve into the impact of the global environment on the accounting field. Students are also encouraged to participate in global learning experiences.
Partnerships: The DeVille School of Business has a partnership with Ohio Northern University for their Master's of Professional Practice in Accounting Program. Scholarships and graduate assistant positions are available. For more information please visit the Ohio Northern University website.
What experiential learning or internship opportunities are available with this major?
Experiential "hands-on" learning is threaded throughout the Accounting curriculum. One example is the Volunteer Income Tax Assistance (VITA) program, through which Advanced Accounting students partner with United Way of Stark County to provide free tax preparation services to low and moderate income taxpayers .In addition, accounting majors will be required to complete an internship in the Accounting field. Learn more about our accounting internships and experiential learning opportunities.
Does Walsh's program prepare students for the CPA Exam?
Yes. Walsh offers a CPA Readiness Program for interested students.
Iagos Lucca - Class of 2017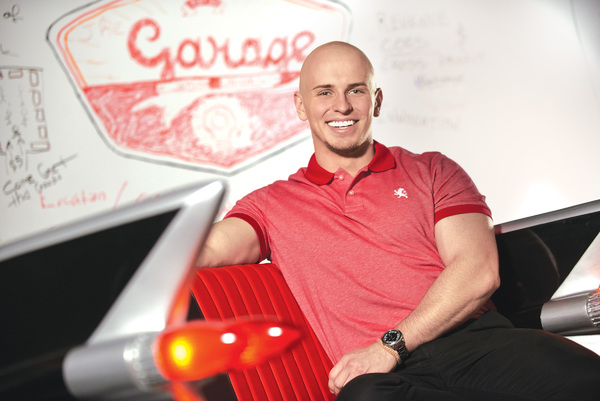 Majors: Accounting and Business Management
I've had so many opportunities in the DeVille School of Business. In addition to being a co-founder of The Garage, I was in the student investment club where we actually invested real money in the stock market. All of this helped me land a consulting position at Ernst & Young right after graduation, and I owe it all to Walsh.
Generally speaking, what courses will I need to take?
Accounting majors will have a solid foundation of business courses, required of all business majors, including finance, general management, marketing and information management and analysis.
Additional accounting-specific courses include:
Intermediate Accounting
Management Accounting
Taxation
Auditing
Advanced Accounting