Adult-Gerontology Acute Care Nurse Practitioner
Walsh University's Adult-Gerontology Acute Care Nurse Practitioner (AGACNP) program is designed to prepare nurses to manage complex patient care situations, providing specialized medical care and advanced nursing skills to patients in a hospital or clinic setting.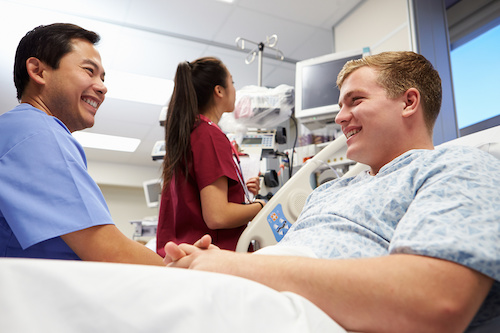 As part of Walsh University's Master of Science in Nursing program, the AGACNP track consists of both online and traditional classes and provides students with a solid theoretical basis and clinical experiences in a variety of acute care environments. Both full time and part time options are available, allowing students to complete their master's degree in two to three years. Upon graduation, students are eligible to sit for certification as an AGACNP.
This Commission on Collegiate Nursing Education (CCNE) accredited program prepares Adult-Gerontology Acute Care Nurse Practitioners to:
Care for adult and aging patients with acute, chronic and critical conditions
Work in fast-paced clinical environments such as emergency departments, intensive or critical care units, specialty clinics, or post-acute settings including home or rehabilitative care
Collaborate with other medical professionals to provide well-rounded patient care
Why Walsh?
Walsh University has a strong reputation for producing career-ready nurses. Walsh MSN students are known for having a 100% pass rate on their certification exams.
With Walsh's unique curriculum focused on clinical experiences and hands-on learning, our MSN graduates are better prepared to enter the field.
Highly competent faculty who focus on student learning and success.
To learn more, please complete the form at the bottom of the page.