Walsh University's Adult-Gerontology Acute Care Nurse Practitioner (AGACNP) program is designed to prepare nurses to manage complex patient care situations, providing specialized medical care and advanced nursing skills to patients in a hospital or clinic setting.
As part of Walsh University's Master of Science in Nursing program, the AGACNP track consists of both online and traditional face-to-face classes and provides students with a solid theoretical basis, high-fidelity simulations and clinical experiences in a variety of acute care environments. Students can complete their master's degree in two years of full-time study. A part-time option is also available. Upon graduation, students are eligible to sit for certification as an AGACNP.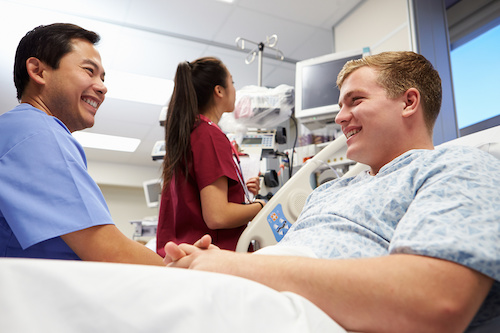 Why Walsh?
History of Excellence. Walsh University has a strong reputation for producing career-ready nurses. Walsh MSN students are known for having a 100% pass rate on their certification exams. 
Hands-On Learning. With Walsh's unique curriculum focused on clinical experiences and hands-on learning, our MSN graduates are better prepared to enter the field.
State-of-the-Art Facilities. Walsh's Advanced Nursing Lab features high-fidelity simulators that allow students to receive training on par with the types of experiences residents receive during training at top hospitals. 
Caring Faculty. Our experienced faculty provided a personalized approach to student learning and success.
This Commission on Collegiate Nursing Education (CCNE) accredited program prepares Adult-Gerontology Acute Care Nurse Practitioners to:
Care for adult and aging patients with acute, chronic and critical conditions
Work in fast-paced clinical environments such as emergency departments, intensive or critical care units, specialty clinics, or post-acute settings including home or rehabilitative care
Collaborate with other medical professionals to provide well-rounded patient care