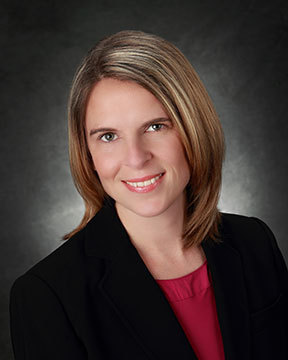 Amy Hassen
Assistant Professor, Physical Therapy
B.S., Ohio University; Certificate of Physical Therapy, Cleveland State University; D.P.T., University of St. Augustine
Walsh University
A Catholic University of Distinction
2020 East Maple Street
North Canton
,
Ohio
44720
United States
---
Amy Hassen, PT, DPT, OCS, MTC, is a clinical assistant professor in the Division of Physical Therapy. Her certifications include Board Certification in Orthopaedics from the American Physical Therapy Association (2011), Manual Therapy Certification from the University of St. Augustine (2007) and Certified Clinical Instructor from the American Physical Therapy Association (2007). Her research interests include Orthopaedic Manual Therapy, Clinical Imaging, and the use of technology in education. Her membership and service in professional organization includes the American Physical Therapy Association (Orthopaedic, Sports, Research and Education Section Member), APTA Education Section Academic Faculty Special Interest Group secretary, CSM Education section proposal reviewer, and International Journal of Sports Physical Therapy reviewer. In addition, Dr. Hassen was named Outstanding Employee by Touro University Nevada in 2011.
Selected Funding
Title: Building infrastructure for clinical investigation and research for physical therapy. Chutima Phongphua, Amy Hassen, Ashley Baum, Alexandra Larson, Giresh Melwani, Pooja Parikh
Role: Co-Investigator
Amount of direct funding awarded: $3,330
Nature of project: Touro University Nevada Mentored Student Research Grant Award 2010-11
Date funded: February, 2011
Source: Touro University Nevada, Henderson, NV
Dr. Hassen is married and has two sons, ages 6 and 4. She enjoys running and yoga, and loves the sunshine and being outdoors.