Biochemistry Degree
Biochemistry takes the practices of general chemistry one step further by focusing on the chemical makeup of, and reactions within, living things. By specializing in the chemical nature of living systems, biochemists develop skills that have broad applications within a variety of industries.



Madeline Wirth - Class of 2018
Major: Biology, Pre-Med (PA) and Interdisciplinary Studies
Minor: Psychology
"The Division of Math and Science, in particular, does an amazing job of preparing students for life after graduation. Because there is so much variability within this division, you would think one area would take precedence, but that is not the case at all! Whether students are going onto medical school, PT school, or research, they all feel well prepared by Walsh following graduation."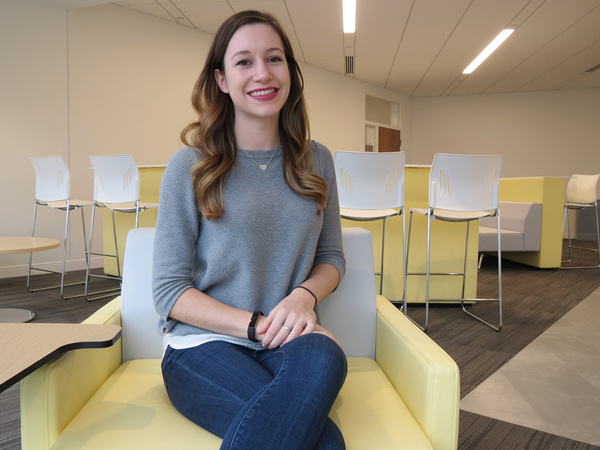 Why Walsh?
Renowned Faculty. Our instructors have significant experience within the chemistry field.
Strong Research Focus. Each of our biochemistry students graduates with an ample amount of laboratory research experience due to the required laboratory work in our curriculum.
Cutting-Edge Experience. Biochemistry students have the opportunity to take classes in bioinformatics - a rapidly developing scientific field that combines biology and chemistry with math and computer science. Biochemistry students take coursework that combines biology, chemistry and math. They also gain a considerable amount of laboratory experience.
In addition, students have the option to enroll in Walsh's new 4+1 Program for non-business majors who would like to supplement their bachelor's degree with an MBA. Through the program, students simultaneously earn undergraduate and graduate credit for Walsh's MBA Prep Series courses, saving both time and money as students pursue their advanced degree.