Bioinformatics Degree
Bioinformatics is a scientific field that combines biology and chemistry with math and computer science. By using bioinformatics, scientists can store, retrieve, analyze and interpret data from biological research within a computerized system. It's applied in fields like molecular medicine, veterinary science and genetic research.
In the future, medical professionals and biological scientists will use bioinformatics to transform massive amounts of raw data into an insightful understanding of the functions of genes, proteins and cells. It will lead to new developments in the diagnosis and treatment of disease, pharmaceutical breakthroughs, and improved quality of life.
Walsh University's state-of-the-art Bioinformatics laboratory opened for hands-on learning experiences in 2004. We're among a select few colleges and universities in Ohio to offer a Bioinformatics degree. Interested freshmen must be top-tier students with a strong aptitude and serious interest in math and science.



Madeline Wirth - Class of 2018
Major: Biology, Pre-Med (PA) and Interdisciplinary Studies
Minor: Psychology
"The Division of Math and Science, in particular, does an amazing job of preparing students for life after graduation. Because there is so much variability within this division, you would think one area would take precedence, but that is not the case at all! Whether students are going onto medical school, PT school, or research, they all feel well prepared by Walsh following graduation."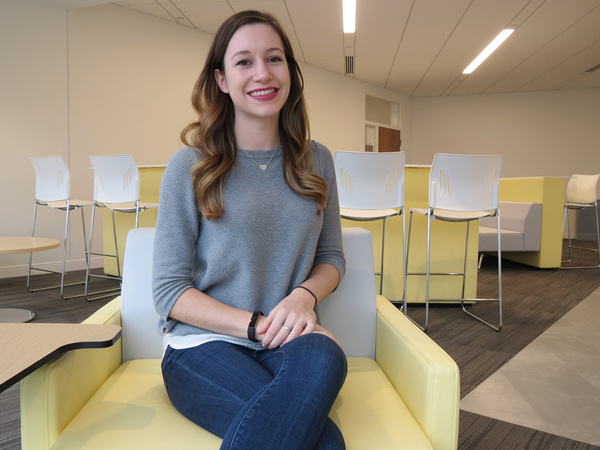 Why Walsh?
Exclusive Program. Walsh University is among a select few colleges and universities in Ohio to offer a Bioinformatics major.
World-Class Facilities: Students get real-world lab experience in our state-of-the-art Bioinformatics laboratory. There, they learn advanced data mining, molecular modeling and sequence comparison tactics. This program produces students who are in high demand in the field of exploratory molecular science.
Renowned Faculty. Our instructors are leaders in their fields and work alongside students to conduct important research.
In addition, students have the option to enroll in Walsh's new 4+1 Program for non-business majors who would like to supplement their bachelor's degree with an MBA. Through the program, students simultaneously earn undergraduate and graduate credit for Walsh's MBA Prep Series courses, saving both time and money as students pursue their advanced degree.