Black History is American History.
February 1–16
Black Student Union (BSU) T-Shirt Sales
Orders begin Monday, February 1. Delivery beginning Tuesday, February 16.
---
February 8-28, 2021
21-Day Racial Equity Habit Building Challenge for Cav Nation
Walsh University faculty, staff and students have access to the College and University Professional Association for Human Resources (CUPA-HR) 21-Day Racial Equity and Habit Building Challenged. Sponsored by the offices of Multicultural Affairs and Human Resources, this 21-day challenge is divided into four weeks with different themes, resources, and discussion questions. To make the most of the challenge, cultivate a habit of doing a little each day. The themes are: 

Week 1: History Through the Lens of Race 
Week 2: Microaggressions, Whiteness and Implicit Race 
Week 3: The Media and Race 
Week 4: Allyship and Action Steps 
Participation is free and self-paced. When you register, you'll receive a confirmation email containing the information you need to access challenge resources. 

Faculty & Staff: Register online at https://www.cupahr.org/events/21-day-challenges/21-day-racial-equity-habit-building-challenge/  
You will receive a welcome email with login credentials from CUPA-HR by the morning of February 3rd.  Once you receive your login credentials, you can register for the Challenge.  If you do not receive your credentials, or if you have trouble logging in, please email Membership Services at memberservice@cupahr.org for assistance.

Students: Use your Walsh email address to apply for a free student membership here: https://www.cupahr.org/membership/join/other-application/. You will receive an email from CUPA-HR once your application is approved, at which point you can register for the challenge.  

For more information, please contact Director of Multicultural Affairs Carrilyn E. Long or Director of Human Resources and Culture Kristin C. Hannon. 

Walsh University Disclaimer:  The 21-Day Racial Equity Challenge has been offered to all higher education institutions with different missions and values. As such, all content may not be endorsed by Walsh University, but is offered to further our Walsh United Against Racism initiative, foster critical thinking and create greater understanding of the intersections of race and equity. 
---
February 16 & 23
PBS Documentary: The Black Church
Two-part series reveals the broad history and culture of the Black church and explores African-American faith communities on the frontlines of hope and change.
Airs 9 p.m. (ET) on PBS. Check your local listing for details.
---
February 19
Minority Business Panel: Starting Your Own Business
Friday, February 19th 12:00 pm – 2:00 pm. Limited seating available in Barrette Business & Community Center with livestream option via Zoom. This event is in partnership with the Garage. 
The first 10 idividuals who register and attend will receive a free t-shirt. Register for in-person attendance here: https://www.eventbrite.com/e/minority-business-panel-starting-your-own-business-tickets-141909596423 
Panelists include:
Representative Thomas West 
Ohio House of Representatives
Chris Smith
Canton City Councilmember, and Owner, Chris's Talk of the Town Beauty Salon
Leonard Stevens
Director of the Stark County Minority Business Office
---
February 28
It's Natural: How to Care for Natural Hair
Sunday, February 28, 2021 at 6:00 pm.  Zoom details coming soon!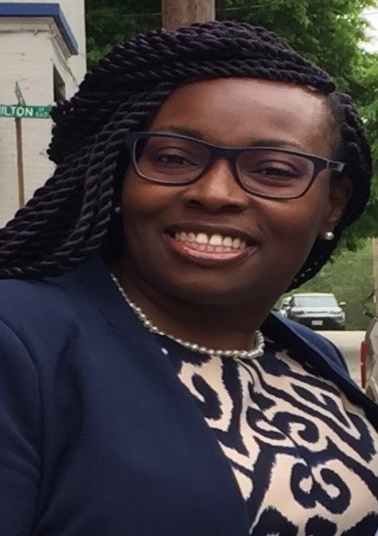 La'Neia Senter, proprietor of The Hair Senter with locations in Columbus and Akron, Ohio, provides guidance to help students care for their natural hair. She completed her formal training in Cosmetology at the Omni Technical School. As a natural hair specialist for the past 25 years, La'Neia has traveled throughout the cities of Columbus and Akron providing natural hair care education and resources to women of all ages. She is passionate about helping women achieve healthy hair and openly shares her journey of overcoming the challenges associated with wearing natural hair without the application of harsh chemicals. La'Neia is involved in her church, Faith Life Church in Columbus and enjoys spending time with husband, 7 children and 3 grandchildren. When La'Neia is not working in her salons or attending hair education sessions, she relaxes by walking her dog, Sweets, and cooking for her family.