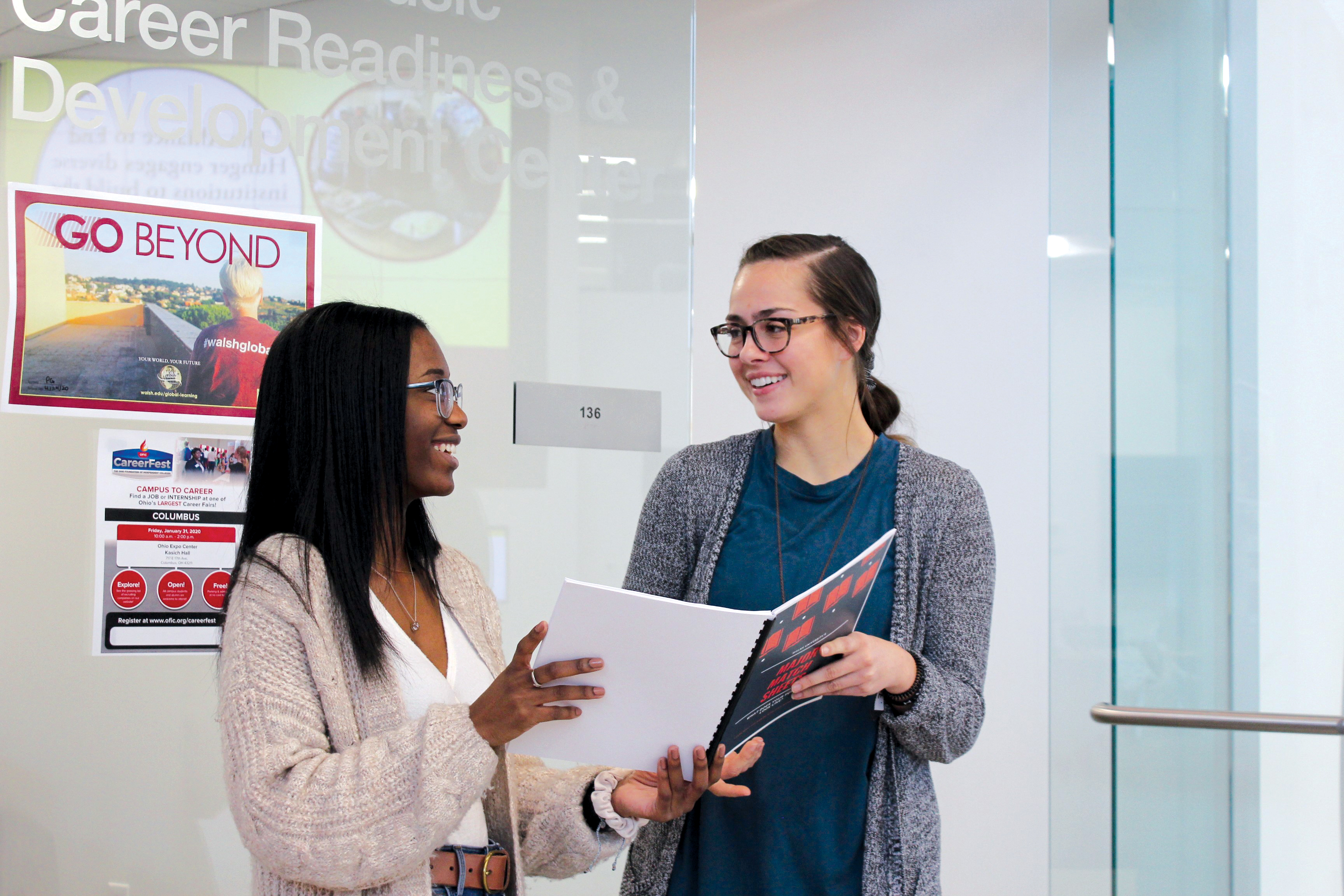 The Career Readiness and Development Center helps prepare students for their first job and for lifelong careers. The Career Center connects students and recent alumni with future employers, explores possible career paths with them, guides them in the articulation of their skills and experiences, and equips them with professional competencies.
Location and Hours
The Career Center is located in the new Global Learning Center, Suite 136. The Career Center is open from 8 a.m.-5 p.m., Monday through Friday. Students and alumni can book appointments through Handshake.
Handshake
Students, alumni, and employers can take advantage of Walsh's career development platform.  Through Handshake, students can register for events, book appointments, and discover and apply for jobs and internships. Over 200,000 employers use Handshake to find students and graduates for jobs and internships in all fields.

Students: Sign-on using your Walsh username and password.
Alumni: On Handshake, click "Sign up for an Account" and follow the prompts. When asked, select Walsh University as your school. Your submitted request will be sent to the Career Center for approval. Once approved, you can begin creating your profile, book appointments, and search for jobs.
Employers: Create an employer profile, which will give you access to thousands of university students in Northeast Ohio. Once your employer profile request has been approved, you will have access to connect with students and post internships and jobs.