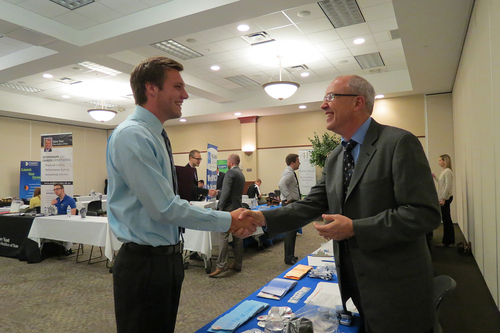 These guides provide a quick resource for navigating the process of applying to internships, jobs or graduate schools. Simply select a link below to download more information on each topic. 
 Need additional help drafting a resume? Download our Resume Writing Worksheet here. 
Prepare to Ace the Interview
Our newest resource, Big Interview,  provides students with a platform to practice interviewing as well as modules on interview best practices, negotiating, informational interviews, resume and cover letters, and commonly asked questions. Big Interview has video lessons, written lessons, video mock interviewing by industry, and an online interview answer builder. Walsh students can create accounts for this free resource using their Walsh email address. Register today!
Additional Resources
O*NET Online - Developed under the U.S. Department of Labor/Employment and Training, O*NET includes detailed descriptions of the world of work for use by job seekers, workforce development and HR professionals, students, researchers and more.