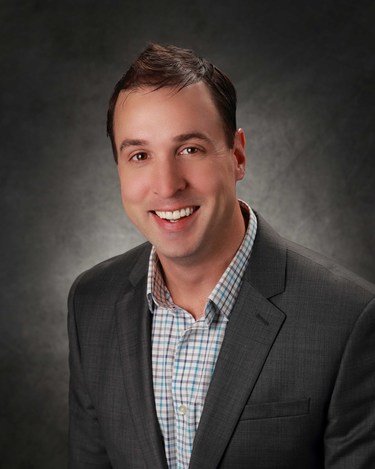 Chad Gerber
Assistant Professor of Theology
B.A., Ashland University; M.A., Trinity Evangelical Divinity School; Th.M., Duke University Divinity School; D.Phil., The University of Oxford
Walsh University
A Catholic University of Distinction
2020 East Maple Street
North Canton
,
Ohio
44720
United States
---
BIO
Dr. Chad Gerber grew up in an agricultural family in the densely Amish-Mennonite region of Ohio, not far from Walsh. Always the kid who asked questions (and then questioned the answers), it came as little surprise that he chose to head in a different direction – to complete four degrees in theology and philosophy and to make a living as a college professor. That said, Gerber's life outside of work still looks relatively 'country': He lives with his wife and four young children on the original family homestead and spends much of his spare time backpacking, kayaking, hunting, and in other ways enjoying nature with his family. In 2008 they joined the Catholic Church after nearly a decade of examining different Christian traditions in the light of Scripture and the early Church. Gerber says it was, "to risk sounding trite, the best decision we ever made."
TEACHING
Gerber regularly teaches courses introducing students to theology and Catholic Christianity, and on occasion he offers instruction at both the undergraduate and graduate levels in the early and medieval history of theology. At present, he is designing two new courses: The Good Life, which surveys the history of reflection on happiness, and Theology au Naturel, which examines the concept of nature and offers deep immersion in nature through a class backpacking trip. His approach to teaching emphasizes the transformative power of theology and seeks to impart practical spiritual skills integral to the Catholic Christian life (like how to pray, meditate, fully participate in Mass, read sacred texts, etc.).
SCHOLARSHIP
Gerber's research and writing has mostly taken place at the convergence of biblical studies, early Christian theology, ancient philosophy, and fundamental doctrines such as the Trinity, the Incarnation, and the Eucharist. His doctoral work and first book focused on the thought of St. Augustine and most everything that he writes finds its way back to this sage bishop. He is currently working on an essay about Augustine, God's love, and the identity of the Holy Spirit within the Trinity, while also plugging away at a book on Catholicism that is intended for those who know little (or care little) about the Church.
Recent and Forthcoming Publications:
[forthcoming] – "Recovering the Catholic Meaning of TGIF" [article]
[forthcoming] – "A Restless Heart is a Healthy Heart" [article]
[forthcoming] – "Constantine and the Church 1700 Years Later" [article]
[2012] – The Spirit of Augustine's Early Theology [book]
SERVICE
In 2008 Gerber established Walsh's theology club, Ex Nihilo, and then served for four years as its faculty advisor. He is now working with a team of students to launch a fully equipped backpacking club called Trek. In addition to speaking at local parishes on everything from ancient Church history to the current renewal of Catholic culture, he also dabbles in Catholic media (e.g. He is the author and voice behind the 'Moment of Truth' segments on Living Bread Radio, and he has discussed his journey into the Catholic Church on a number of radio and television programs).