Catholic Schools Week Photo Contest
"Celebrating Catholic Schools"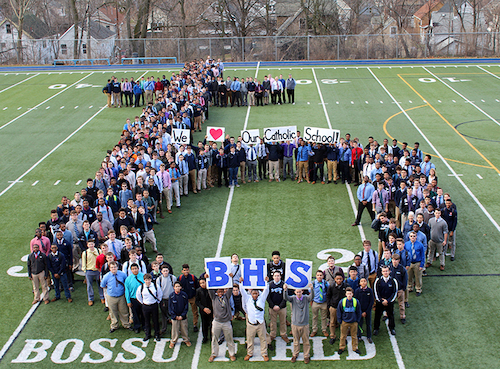 Walsh University invites high school students from across the country to take a moment and snap a photo that best captures what Catholic education means to them for the Fourth Annual Catholic Schools Week Photo Contest.
The winning photograph will be used in next year's celebration of Catholic Schools Week. The winning photographer will receive a $500 Grand Prize. Two runners-up will each receive $250.
Congratulations to our 2016 winners:
1st Place
2nd Place
3rd Place
Contest Terms
Participants must be currently enrolled in a U.S. Catholic high school, grades 9-12.
Email submissions must include student's Full Name, Current School, Grade Level, Phone Number, and Address to be eligible.
Submissions are limited to one photo per student.
Winner will be notified by April 30.
Any photos that have been retouched, filtered or manipulated using Photoshop, Instagram or any other graphic software will not be considered.
By entering the contest, the photographer grants Walsh University, including its agents, employees, representatives, and third parties acting on behalf of Walsh University, permission to use the photograph and photographer's name on the University's website, social media and all other platforms in perpetuity.
By entering the contest, the photographer waives any and all rights to any type of compensation, other than the $500 prize amount, as a result of Walsh University's use of the photograph.
For one year following the declaration of the winner of the contest, the photographer who is declared the winner may not authorize the use of the winning photograph to anyone other than Walsh University.
The winning photographer is exclusively responsible for all applicable federal, state, and local taxes associated with the receipt and acceptance of the prize.