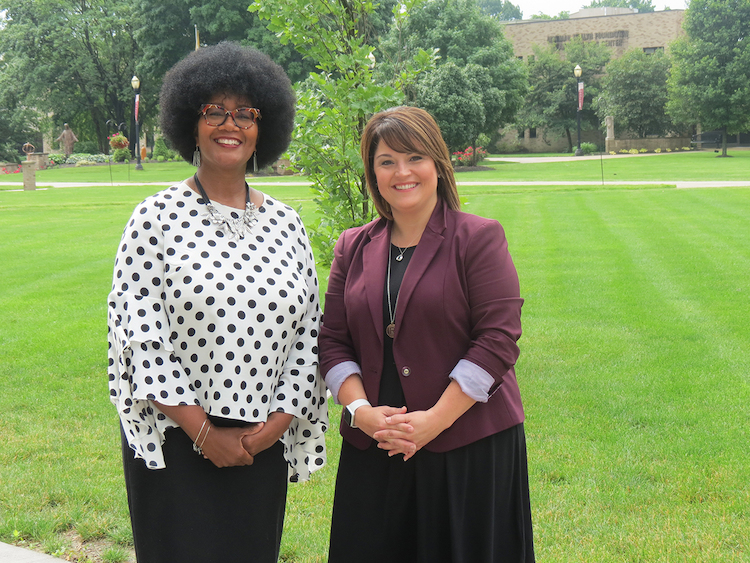 Two from Walsh Honored as Notable Women in Education for 2019
Associate Vice President & Dean of Academic Administration Edna McCulloh and Associate Dean of Experiential Learning Rachel Hosler have been honored as Notable Women in Education for 2019 by Crain's Cleveland Business Magazine.
In the special section published on July 1, Crain's is honoring women in the education sector who are considered leaders in their workplaces and in the community, as nominated by students, colleagues, team members and others. The inaugural list features 30 women who represent an impressive cross-section of Northeast Ohio K-12 and higher education professionals, many of whom have served with distinction for decades.
Dr. Edna McCulloh is a successful, results-oriented senior level administrator at Walsh University with more than 20 years of experience in higher education in academic and student affairs, academic support services and program management. As Associate Vice President and Dean of Academic Administration, her responsibilities include providing academic support and resources to assist students in their progress towards degree completion.
Rachel Hosler is a visionary higher education professional with more than 15 years of involvement in developing and implementing experiential learning initiatives on campus. As Associate Dean, she oversees Walsh's administrative team in the areas of career development, internships, service learning and global learning with a focus on creating opportunities for students to extend their knowledge outside of the classroom to better prepare them for a 21st century workforce.