Division of Fine and Performing Arts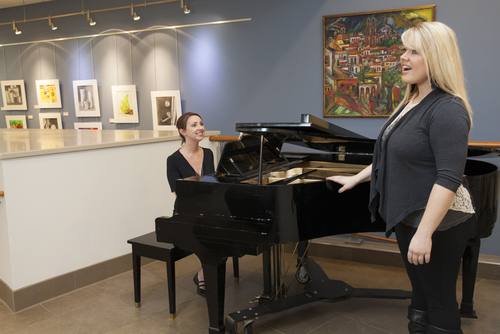 Our talented faculty provide students with a strong foundation in the history of art and music with ample opportunities to practice the fundamental skills taught in class through participation in extracurricular activities such as the Walsh University chorale, Walsh Band and other groups.
Students can earn a bachelor's degree in the following majors:
Art History - This interdisciplinary major brings together aspects of philosophy, theology, anthropology, economics, foreign languages, geography, studio arts, history and archaeology to interpret works of art from a variety of points of view.
Museum Studies - Ours is one of the only programs of its kind in the Midwest. Students learn about successful museum operation and management of a modern museum. They learn both theory and best practices, and have the opportunity to apply these while working in Walsh's own museum, the Hoover Historical Center.
Music - A degree in Music includes not on the practical skills of producing vocal or instrumental music but also the knowledge of the history and theory behind Music.
Minors are available in: