Information for Students
Select an area of interest below for more information.
Service Learning Courses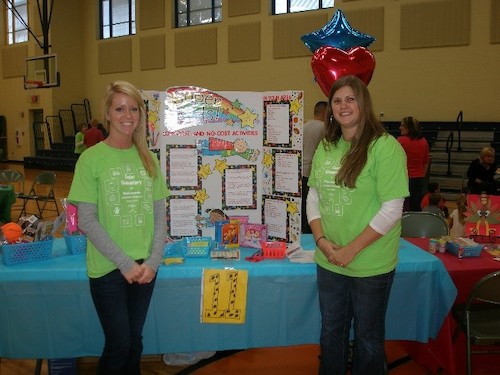 A service learning course involves service that meets a community need identified by a local organization, which could be a non-profit agency, educational institution, group of people, or for-profit agency when the primary purpose is providing a public service. The service will help bring classroom material and discussions to life by helping students connect and test course concepts to actual situations.
All students are required to take one service learning course while at Walsh. This experience should not only help the community and further students' academic learning but also help students better understand the community, gain valuable work experience, explore career interests, and develop personally through reflection.
Service Learning courses are offered in every academic discipline. Service Learning courses change each semester, so students are encouraged to look for the "SL" designation in the course catalog prior to registration. Upcoming Service Learning courses can be found here.
Forms
Pictured Above: The Nursing 425 "Nursing with Families" service learning course puts on a health fair for a Canton city middle school.
---
Service Learning Study Away, Study Abroad + Immersions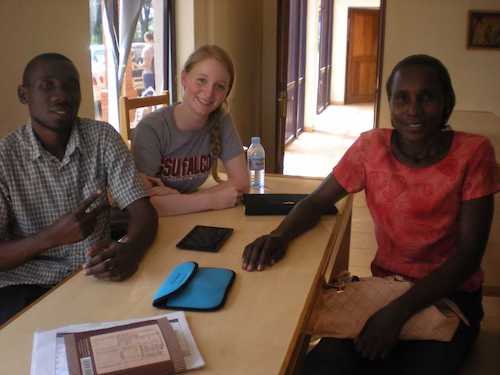 The Office of Service Learning offers immersion programs, experiences, and trips for Walsh students. Whether to Canton, Cleveland, Cincinnati, across the country, or around the globe, these experiences are designed for students to witness how organizations and individuals are addressing issues and making positive change in their community and for students to learn how they can do the same in theirs.
"I have a better connection with my global community and I now see global issues with a new perspective as well as a way to see new solutions to those problems… There is only so much that you can learn from reading a book and having a discussion in class. Actually being able to experience the Ugandan culture and meeting the people, tasting the food, and learning the traditions of the people was not only memorable but life-changing."
- Senior Biology major, GL350 course with the Ziika Women's Microfinance Project
Experiences
Study Away Service Learning with The Border Program: Spend your Spring Break learning and serving in the border communities of Laredo, Texas and Nuevo Laredo, Mexico with a Service Learning course (TBA). Students will spend Spring Break in Laredo, Texas with their faculty member and visit various social, governmental, and educational sites in the community of Laredo, TX. Students in this program will enroll in the Spring course in the Spring of 2019. The program fee includes airfare, transportation, accommodation, and meals.
Study Abroad Service Learning in Rome: See Walsh's Global Learning page for upcoming opportunities. All semester-long Rome programs now offer a Service Learning experience.
Canton Immersion: Immerse yourself in Canton, OH. Stay at Lighthouse Ministries and learn about the history, issues, and assets of our neighboring city. Complete service, meet with nonprofit and civic leaders, and discover how you can be engaged in our own community.
Pictured Above: Walsh's Sam Ash '17 on a Global Service Learning Program to learn about the Ziika Women's Microfinance Project in Uganda.
---
Leadership
Service Learning Work Study
Service Learning Work Study team members are undergraduates committed to being leaders in service and change-makers in their community during their time at Walsh and beyond.
This is a Federal Work Study position.
Service Learning Work Study duties are to serve the community and advance the mission of the Office of Service Learning. SL Work Study team members will spend about 15 hours/month at a partner nonprofit organization and 5 hours/month with the Office of Service Learning (*dependent on Federal Work Study awards). Duties with the Office of Service Learning may include:
marketing: special event + social media
providing support to service learning courses
organizing regular service opportunities
implementing ideas for positive change
The SL Work Study team members will meet regularly as a group with the Service Learning Coordinator.
Through the Service Learning Work Study program, students will:
gain leadership and communication skills
network with local non-profits
build resumes for future employment
be part of a passionate community with similar interests
Students who qualify for Federal Work Study can apply it to the Service Learning Coordinator position.
Visionaries, torchbearers, pacesetters, and all students interested in civic engagement, social justice, service, and the community should consider becoming a Service Learning Coordinator.
Interested and eligible students should email Abby Poeske at apoeske@walsh.edu.
Leaders in Social Justice
The Leaders in Social Justice are active change-makers in their communities. Through academic coursework, social justice training, leadership development, community immersion, and regular service at nonprofits, Leaders are empowered to recognize injustice and equipped to have a meaningful impact locally. Each Leader in Social Justice has the opportunity to explore issues and address one about which they are most passionate, working alongside community mentors and in collaboration with nonprofit organizations.
This four-year scholarship program is designed to foster change-makers and leaders in service to others. It is a learning community of residential and commuter students who have a passion for making the world a better place for all by challenging social inequality and engaging meaningfully in the local community.
---
Community Service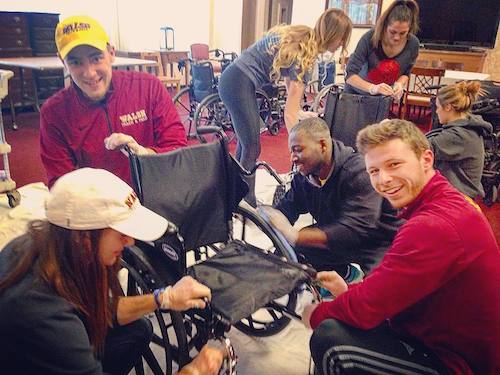 For regular and one-time community service opportunities for individual students or campus groups, look for the weekly Service Learning email or contact the Service Learning Coordinator at tklimek@walsh.edu.
Additional opportunities and connections to the community can be found at Campus Ministry and the Office of Multicultural Affairs.
---
Campus Kitchen
At Walsh's Campus Kitchen, a branch of the national Campus Kitchens Project, student volunteers recover food that would otherwise go to waste from Sodexo Dining Services and other local sources. They then use that food to create healthy, balanced meals for Refuge of Hope and other community partners. Students and student groups can help in a variety of ways. For more information and volunteer opportunities, including cooking shifts, serving shifts, and more, email campuskitchen@walsh.edu.