Future Nurses
Find Support and Prepare for a Nursing Career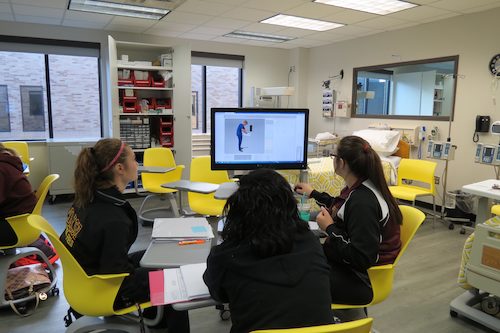 The Future Nurses Living Learning Community at Walsh University expands and fosters the academic and professional experience of incoming students considering a career in nursing. Students receive peer mentorship from current nursing students and designated study sessions with facilitators. Facets such as meeting guest speakers from various fields within the health care profession and visiting health care facilities allow community members to increase their understanding of the nursing profession. This community promotes a culture of academic excellence and participation in scholarly, leadership, and service activities.
Program Benefits
Personal relationships with Science faculty and upperclassmen Nursing students
Gain a broad understanding of career opportunities within the nursing field
Experiential learning opportunities to emphasize pre-nursing course work
Following the LLC year and pending successful completion of NURS 220, the cost of members' first official background check related to nursing will be covered
What types of experiential learning opportunities are provided?
Off campus tours of health care facilities
Guest speakers from various health care professions
Participation in various leadership and service activities
Admissions Criteria
Nomination to apply from the student's Walsh University Admissions Counselor
Good academic standing
2.75 High School GPA
Submitted application
What are students saying about the program?
"Living with other future nurses who share your interests and goal in going into the Nursing profession is a great way to have that support system of peers who can help you so much through your first year of coursework and decisions." – Emma Hoffman, Class of 2018