Government & Foreign Affairs Degree
The Government and Foreign Affairs major involves domestic and international political activities. This includes diplomatic work, building and maintaining international relationships, and activities in U.S. federal, state and local government.


Daniel Coffey - Class of 2019
Majors: Government and Foreign Affairs, International Relations
Minors: History, French, Economics
As a freshman at Walsh, I remember how supportive the upperclassmen were and I noticed their impact on the people around them. They led with so much energy and charisma, and inspired others to do good. I admired those people who were in leadership positions on campus and wanted to be like them. So I took what they gave me and I reciprocated it.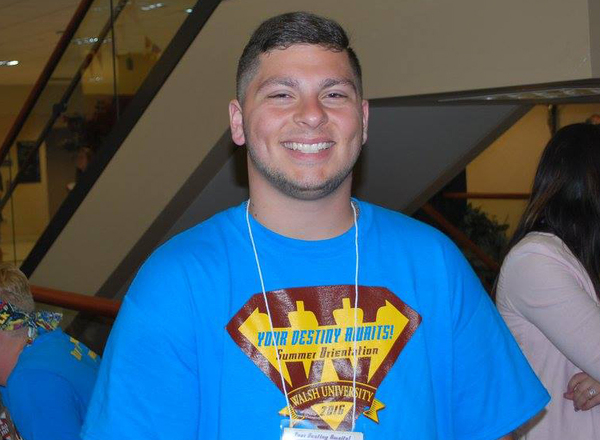 Why Walsh?
Strong Political Foundation. Students gain an understanding of American and global political systems, as well as political theory. Students also have the opportunity to attend or present at Walsh's annual All Politics is Local Conference. The newly added James B. Renacci Forum and Center for Civic Engagement hosts political speakers and civic events throughout the year, providing a place for bipartisan dialogue and approaches to problem solving.
Global Perspective. Students learn how the global political atmosphere influences American life and government.
Small Class Sizes. With an average of 25 students per class, Walsh provides close faculty-student interaction. Here you'll receive personalized attention from faculty mentors.
In addition, students have the option to enroll in Walsh's new 4+1 Program for non-business majors who would like to supplement their bachelor's degree with an MBA. Through the program, students simultaneously earn undergraduate and graduate credit for Walsh's MBA Prep Series courses, saving both time and money as students pursue their advanced degree.