Group Tours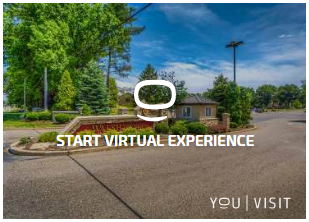 Walsh University welcomes groups of 10 or more to experience campus through our group tour option. Group tours are offered by registration only.
To ensure the best possible service for your group tour, please adhere to the following guidelines:
Schedule the group visit at least 7 business days in advance. Requests for tours are accepted via phone, e-mail and written correspondence (requests by phone require follow-up in writing). Please include information about your group's grade level, interests, etc., and kindly provide adequate adult supervision for the size of your group.
Group tours are offered on Tuesdays and Thursdays at 11:30 a.m. when the majority of our Cavalier Guides are available. However, exceptions to this schedule are welcomed during the summer.
Guests are welcome to dine on-campus at the Schervish Dining Centre (located in the David Campus Center) or Betzler Grille (located in Barrette Business and Community Center) at their own expense. Please contact Jen Golembiewski if there are questions.
Additional speakers can be made available upon request.
For directions to Walsh University, please visit our Campus Map & Directions webpage.
If you have a special request or if your requested date is unavailable, please contact Jen Golembiewski at 330-490-7197 or email jgolembiewski@walsh.edu.
(Note to Gmail Users: Please be sure to add the walsh.edu domain to your safe senders list to be sure you receive your confirmation email and any follow-up correspondence.)