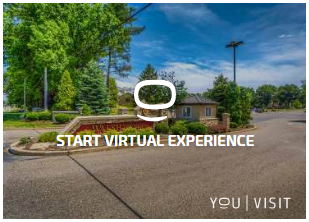 Walsh University welcomes groups of high school students to experience campus through our group tour option. Registration required for group tours. 
Group tours are available from September 1 to April 15 only.
To ensure the best possible service for your group tour, please adhere to the following guidelines:
Scheduling:
Schedule the group visit at least 7 business days in advance.
Requests for tours must go through our campus visit registration page provided in the link below.
Group tours are offered on Tuesdays, Wednesdays, and Thursdays at 9:30 a.m. and 11:30 a.m. 
No more than 50 students per group. There must also be at least 1 chaperone per 10 students.
Group visits are designed for high school students.
Please have each student attending the visit complete this online information form prior to the visit: Walsh University Campus Visit Form 
Lunch Guidelines:
 

Guests are welcome to dine on-campus at the Schervish Dining Centre (located in the David Campus Center) at their own expense.

Lunch in the Schervish Dining Hall is $8.00 per person. The Dining Hall can take both cash or credit/debit card. Lunch is served from 10:45 a.m. until 1:30 p.m.
If you will be having lunch, please inform Pat Casper, Campus Visit Coordinator, how many students/chaperones plan on buying lunch at least 2 days prior to the visit. The Dining Hall requests this information. Pat Casper can be reached directly at 330.490.7172.
Here at Walsh, our main goal is to offer visiting students a fun and exciting visit experience! Our Cavalier Guides are excited and ready to give an awesome tour to your students as well! With that being said, we do ask that your students are respectful to all of our students, staff, and faculty during their visit.
Check-In Information:
 

Please plan to arrive at least 10 minutes prior to your visit.

Upon arrival to your visit, please check-in at the Office of Admissions in the David Campus Center. An Admission Counselor will then escort everyone to our presentation room.
For directions to Walsh University, please visit our Campus Map & Directions webpage.
Should you have any questions regarding your group visit, please contact Pat Casper at 330.490.7172 or via email at pcasper@walsh.edu.