International Relations Degree
International relations is an interdisciplinary study that focuses on government and foreign affairs, economics and history. Students pursuing a degree in International Relations from Walsh University will explore themes such as political behavior, international government systems and global economic issues. Students will gain an understanding of the rich histories of different countries and also learn how to better communicate across cultures.


Daniel Coffey - Class of 2019
Majors: Government and Foreign Affairs, International Relations
Minors: History, French, Economics
As a freshman at Walsh, I remember how supportive the upperclassmen were and I noticed their impact on the people around them. They led with so much energy and charisma, and inspired others to do good. I admired those people who were in leadership positions on campus and wanted to be like them. So I took what they gave me and I reciprocated it.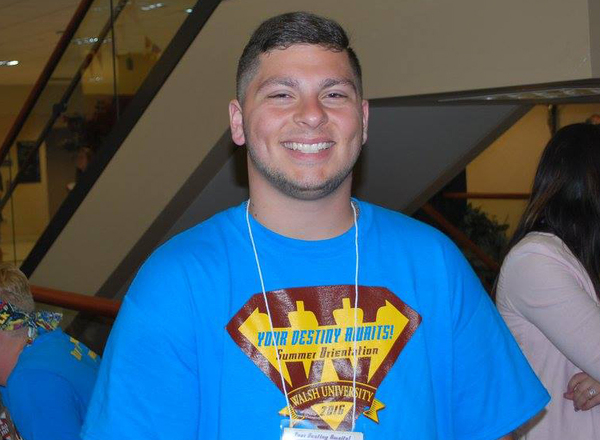 Why Walsh?
Three Academic Disciplines. Our major takes a three-pronged approach and focuses on government and foreign affairs, economics and history.
Foreign Language Component. Students are required to take a foreign language and reach a level of fluency in the spoken form of that language.
Global Learning Experience. The international relations major offers students participation in a global learning experience. Students can either study at Walsh's campus near Rome, Italy or another international destination through our Office of Global Learning.
In addition, students have the option to enroll in Walsh's new 4+1 Program for non-business majors who would like to supplement their bachelor's degree with an MBA. Through the program, students simultaneously earn undergraduate and graduate credit for Walsh's MBA Prep Series courses, saving both time and money as students pursue their advanced degree.