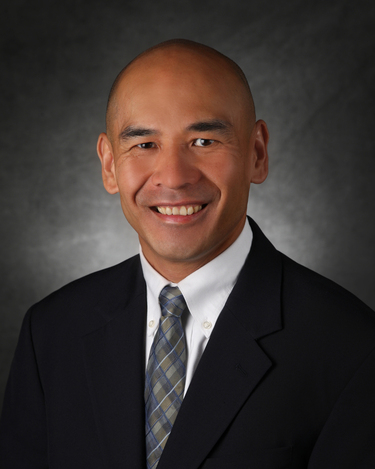 Jaime Paz
Program Director and Professor, Physical Therapy
B.S., University of Vermont; M.S., MGH Institute of Health Professions; D.P.T., Northeastern University
Walsh University
A Catholic University of Distinction
2020 East Maple Street
North Canton
,
Ohio
44720
United States
---
Dr. Paz is the primary instructor for courses involving physical therapy management of patients in the inpatient settings, focusing on cardiovascular pulmonary and systemic impairments. He also teaches in foundational courses, a multi-system integration course as well as mentoring student research projects. Prior to coming Walsh, he was an Associate Clinical Professor at Northeastern University as well as an adjunct faculty member at Simmons College in Boston.
Research interests include inpatient physical therapy management with a focus on clinical decision making and medical screening as well as factors involving successful admission criteria to physical therapy programs.
Dr. Paz has published the "Acute Care Handbook for Physical Therapists" by Butterworth Heinemann in 1997. A fourth edition is expected to be published by Elsevier Saunders in 2013. He has also presented at multiple conferences on the topic of managing the medically complex patient as well as posters and platforms related to scholarship items below.
Awards:
Best Poster Ohio Physical Therapy Association State Meeting 2009. Rapp J, Paz J, McCallum C, Cole J, Steffey L. The Effects of a Physical Therapy Triage System on the Outcomes of ICU Patients with Respiratory Failure.
Best Poster Ohio Physical Therapy Association State Meeting 2011.Weisend M, Marulli TA, Paz J. Physical Therapists' Perceptions of Physical Therapy in the Emergency Department.
Best Platform Presentation Abstract at the Ohio Physical Therapy Association State Meeting in 2012Hinkle C, Buchanan A, Paz J. Physical Therapy Management of Bariatric Patients in Acute Care: A Systematic Review.
Current University Service
Enrollment Management Committee Chair Faculty Development Committee member University Diversity Task Force member Cultural Competency Task Force chair for Graduate Studies/Health Care DisciplinesWellness Committee member Admissions Committee Division of Physical Therapy / Chair
Professional Service
Peer Reviewer Cardiopulmonary Physical Therapy JournalMember of Acute Care Section Portal Task Force for the American Physical Therapy Association
Community Service
Den Leader for Den 5, Pack 1 Cub Scouts confirmation mentor and Sunday school teacher at Faith United Methodist Church. Also assist with Faith Kitchen in downtown CantonAssistant baseball coach, North Canton Little LeagueAssistant T-ball coach, North Canton YMCA
Personal Interests:
Dr. Paz enjoys being outdoors, gardening, hiking or cycling but primarily keeps busy with his wife and 2 young boys doing a variety of activities and hopes to not injure his aging body in the process.