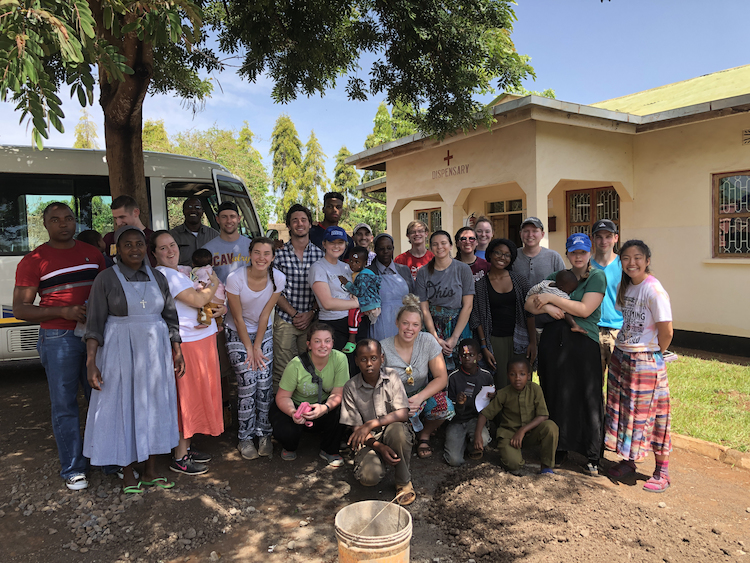 A Seat at the Table: Sophomore Joins Global Dialogue on Food and Nutrition
Walsh's Blouin Global Scholars do more than study a problem. They act to resolve it.
Sophomore Anna Shvach was recently selected to participate in the collaborative and solution-based Barilla International Food Conference in Milan, Italy.
Nominated by Walsh faculty members, with support from Professor Jennifer Vokoun, Director of Walsh's new Food Design Institute, the conference offered Shvach an opportunity to broaden her international perspective while enhancing global partnerships to support her commitment of food sustainability solutions. As a member of the Blouin Global Scholars program under the leadership of Professor Vokoun, Shvach and her fellow Scholars are concentrating on hunger and food sustainability as their global cohort theme.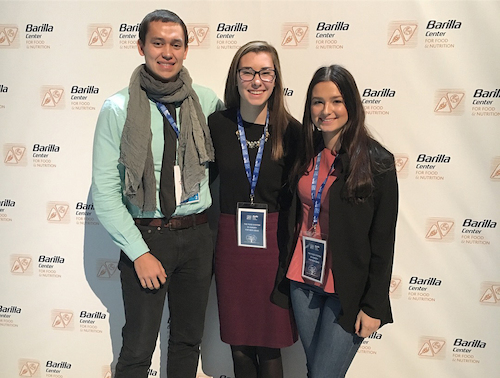 "Anna's opportunity in Italy exemplifies the kind of experiences we want to provide for all of our Walsh students," said Associate Dean of Experiential Learning Rachel Hosler. "The Experiential Learning Office provides support and opportunities for students to extend their knowledge and apply skills outside of the classroom to better prepare them the workforce of the future. Opportunities such as Anna's are recognized as 'high impact' because they embed work experiences into the curriculum through internships, practicum experiences, field work, research, service learning and global trips."
For many years, the Barilla Center for Food and Nutrition (BCFN) in Milan has invited young researchers and students to its annual forum in an effort to engage the next generation in the global conversation. The BCFN Foundation organizes the International Forum on Food and Nutrition as an open event for discussion and debate on issues of nutrition and sustainability. Experts, international opinion makers and young researchers come together each year for the interdisciplinary workshop to share findings, scientific data and best practices aimed at building a food model which protects people's health and the wellbeing of the planet.
"It's not just about attending the conference and being in Milan, Italy; it's the collaboration that results from attending the forum that makes this opportunity significant. For several months before the workshop, Anna was involved in frequent conversations and online collaborations with other attendees around the world. She has built important relationships and networks to support our initiatives at Walsh and with our new Food Design Institute," said Professor Vokoun. "We're very proud to have a seat at the table, so to speak, and to have Anna there representing Walsh and our engagement with food system issues."
Held in December, the BCFN Forum included approximately 200 young people and highlighted the important work the next generation will play in creating a more sustainable future.
"My role there was to contribute as much as possible but also to listen. I was able to bring the knowledge of working with a small community to the discussion," said Shvach. "My workshop theme was Sustainable Cities and Communities, and our goal was to examine responsible consumption and production. We were tasked with proposing a solution to those two issues by using all six of our organizations. The goal is to leave the forum and carry the solutions to wherever you're from. We came up with two proposals that I hope we can incorporate here at Walsh."
Knowing that a "one size does not fit all" solution wouldn't be feasible for communities around the world, Shvach's team developed a proposal to form a Community Council in each city. Part of the solution would include an educational component to study and record local production and consumption statistics.
"You have to get the community to join together and figure out what solution will work best for them. So our plan was to form a council in each city, define who should be involved and determine the tools they will need to find their own solution," said Shvach. "Just like the landscape is different in every city, so is a community's foodscape. But understanding their own foodscape, they can brainstorm to find out what is right for their city."
Among the topics explored during the forum were global pesticide restrictions and the Syrian refugee situation and how the crisis is impacting the nutrition of an entire generation of children.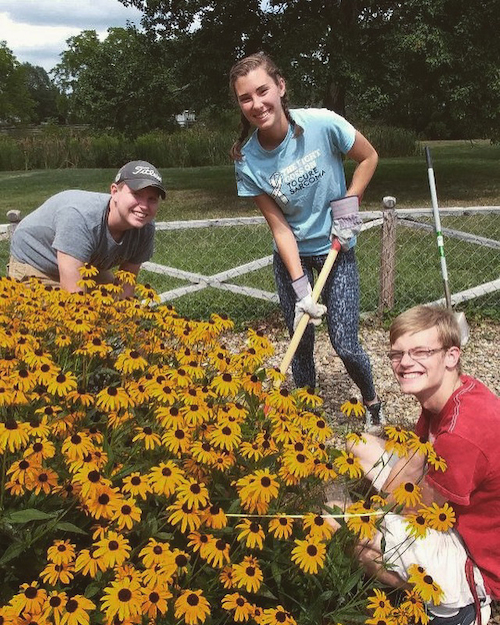 "I thought we'd talk about farming and composting but the forum opened my eyes to so many other topics related to food design," said Shvach. "It was a whole new perspective. I felt energized. I left feeling motivated and frustrated at the same time. I keep asking 'why don't we do more?'"
During her week in Milan, Shvach also spent time touring the Gustolab International Food Solutions institution where she hopes to one-day intern, possibly this summer. Following the Forum, she rejoined her Blouin Global Scholars group in Tanzania for a Walsh Global Learning program studying the innovative ways the Diocese of Moshi and Catholic Charities are working together to address food, hunger and sustainability in that region.
"As a cohort, the Blouins have been spending the past year really developing and understanding the issue of food systems and food issues in our own local community," said Professor Vokoun. "We are now shifting our focus from a local to a more global lens. The trip to Tanzania and the work Anna was able to do in Milan has given us the opportunity to further develop that international perspective of the issues that surround food insecurity and food access."
This semester, the Blouins will continue their work locally, applying what they learned during their trip to Tanzania and Shvach's experiences in Milan. Current projects include maintaining their local farms at Walsh and First Tee in Canton, ongoing composting initiatives and a new partnership that is developing with the City of Massillon. With the recent opening of the Marlene and Joe Toot Global Learning Center, the Blouins will also be working with Professor Vokoun in the new Food Design Institute housed within the GLC.
"Our first year we worked on empathy and understanding about what hunger is and what some of the issues are surrounding the topic. And now we are trying to apply what we've learned to resolving issues on campus and in our communities," said Shvach. "We have a lot on our 'to