John Fallon
Class of 2020
Majors: Communications and Professional Writing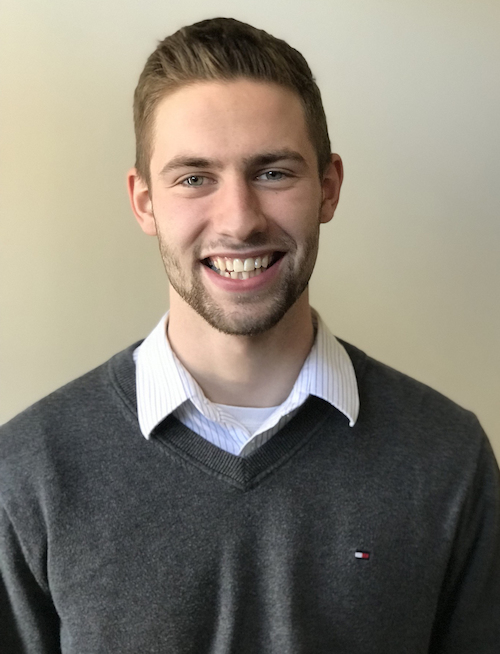 At my Summer Orientation before my freshman year at Walsh, President Jusseaume told us that if we ever fell down, all we needed to do was put our hand up and reach out and people here would help to bring us back on our feet. During my time at Walsh, I have found this to be incredibly true. There are always people on campus that take time out of their day to check in on me.
Mike Cinson, the Director of Global Learning, has his office right outside of the dining hall, and he has stepped out to say hello multiple times when I am walking to lunch. My professors tell me to stop by their offices whenever I need help or even if I just need to talk. The Academic Support Center has been a great place for me to get an extra set of eyes on my papers. Fellow students are always looking out for me, waving on the way to class or texting to check in. People at Walsh are available and intentional in their relationships and it has really made Walsh a home for me.
One of the major reasons why I chose Walsh was because of the Blouin Global Scholars program. The idea of being "leaders in service to others," which Walsh emphasizes is something I found to be unique. I think that sometimes people get the wrong idea of what a leader is. The best leaders are the ones who get down and serve the people they are working with. Being in the Blouin program has challenged me to grow in my leadership abilities.
My cohort is studying Food, Hunger and Sustainability and through different activities, we have done, I have learned a lot about how this applies to my future career. I can use what I have learned in my Communications and Professional Writing classes to help different nonprofits in writing grants or pieces for marketing materials to be able to give a voice to those who are hungry. Through Professor Vokoun, our program advisor and Dr. Ron Scott, one of my English professors, I connected with the Stark County Hunger Task Force for an internship, combining my classroom experience with my Blouin experience.
In high school I had fraternity in the sports teams I participated in, but I have found that the fraternity I have had here at Walsh within the Brotherhood has been amazing. The Brotherhood is a men's group within Campus Ministry that challenges each other to live out their faith. We pray, have meals, and workout together at different times during the week. Having the intentional faith aspect of our relationship makes the difference. It has really pushed me to be the best version of myself and who God has created me to be.
After getting involved with Campus Ministry and the Brotherhood, I became a Peacemaker in the Residence Halls, working as a peer minister and mentor with freshman students, and helping to build Christian community in the Residence Halls. I was inspired by the Peacemakers and leaders within Campus Ministry who came before me, and I hope by emulating the way the people before me lived, I can inspire others to do the same. I have seen a huge change within myself from when I first arrived at Walsh and being more involved in my faith has been a major reason why.
I have really been blessed here at Walsh. I have had incredible opportunities and learned valuable lessons that I will never forget. At Walsh, I have always felt supported and never felt like I had to do something on my own. I have learned not to become complacent, but to push myself academically, in my faith, and in growing a global perspective in solving problems in the world around me.
When I graduate I hope to work in the journalism field, using words to help others, continuing the work that I have started in the Blouins Program. I hope to take the lessons of faith I have learned into my own future family. Most of all, I hope that I can be the person pulling someone back onto their feet, just as people at Walsh have done for me during my time here.