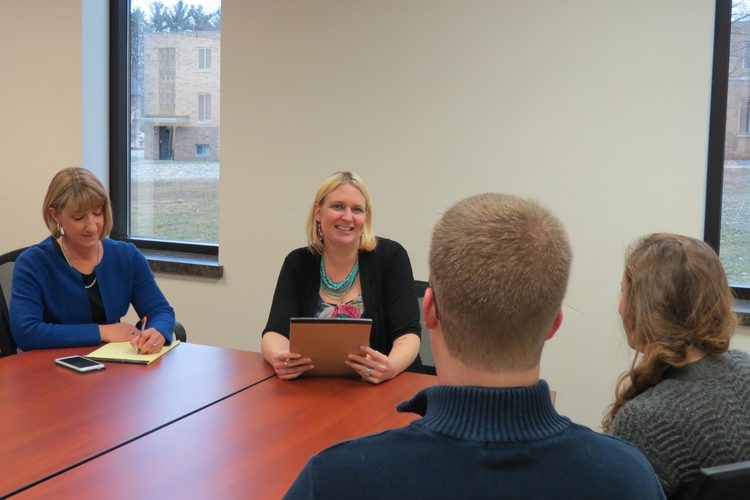 Acton Institute Funds Research by Drs. Szendrey and Fiala into Millennial Perceptions of Wealth
Why are more millennials living at home than ever before?
Those born between 1981 and 1997, the millennial generation, have been faced with challenging economic times. Many have been raised in an era of entitlement with high expectations that their parents or families will continue to provide resources for them throughout their lives.
Although frugality and financial independence were common themes for previous generations, do members of today's millennial generation practice a more frugal life by remaining at home longer? Which factors, and to what degree, do family influences play into what many call the millennial generation's "failure to launch?"
To help answer these questions, two Walsh professors, Dr. Julie Szendrey, DeVille School of Business and Dr. Laci Fiala, Division of Social and Behavioral Sciences, recently secured a $9,000 grant from the Acton Institute for the Study of Religion and Liberty for their research project "Millennial Perceptions of the Way to Wealth: Family, Faith, Frugality, Finances, and the American Dream." The Acton Institute is an international non-profit research organization dedicated to the study of free-market economics based on individual freedom and religious principles. A free market is a market economy based on supply and demand with little or no government control.
Through their research, Drs. Szendrey and Fiala proposed a test model to better understand millennial perceptions and behaviors based on family influences, faith backgrounds, and individual perspectives of "The American Dream."
"We're looking to define what millennials perceive as wealth, how they perceive to acquire it and how family backgrounds influence such decision-making," said Dr. Szendrey. "There's a lot of data collection behind these questions because the factors we are considering get very detailed. With support from the grant, we proposed two different research collections."
Phase One was a focus group conducted by the researchers using Walsh students who were in the millennial age range of 18 to 34.
"First, we convened a focus group on campus to set the language and help us define what they consider to be 'the American dream,''' said Dr. Szendrey. "The same group also focused on answering more specific questions such as 'how would you define frugality?' and 'how does a frugal family behave?'"
The group is currently in Phase Two of the research which includes collecting over 120,000 data points using an outside firm and evaluating the data using Structural Equation Modeling (SEM) software. SEM enables researchers to determine cause and effect relationships when many variables of different types are being tested.
"We wanted to see if different family influences actually lead to 'producing' a more self-reliant, financially independent young adult," said Dr. Szendrey. "This research related to my own dissertation research, but I wanted to retest it using millennials and a few additional new variables."
During Phase Two, Associate Professor of Sociology Dr. Laci Fiala is lending her expertise to evaluating how the relationship with the family impacts the way millennials act. By studying the data using the SEM statistics tool, Dr. Fiala will explore if how an individual has been raised impacts their ability to financially launch in their 20s and 30s. It is the team's hope that the knowledge gained from their research will help educate current and future young adults and their families on the personal development opportunities a free-market economic system provides.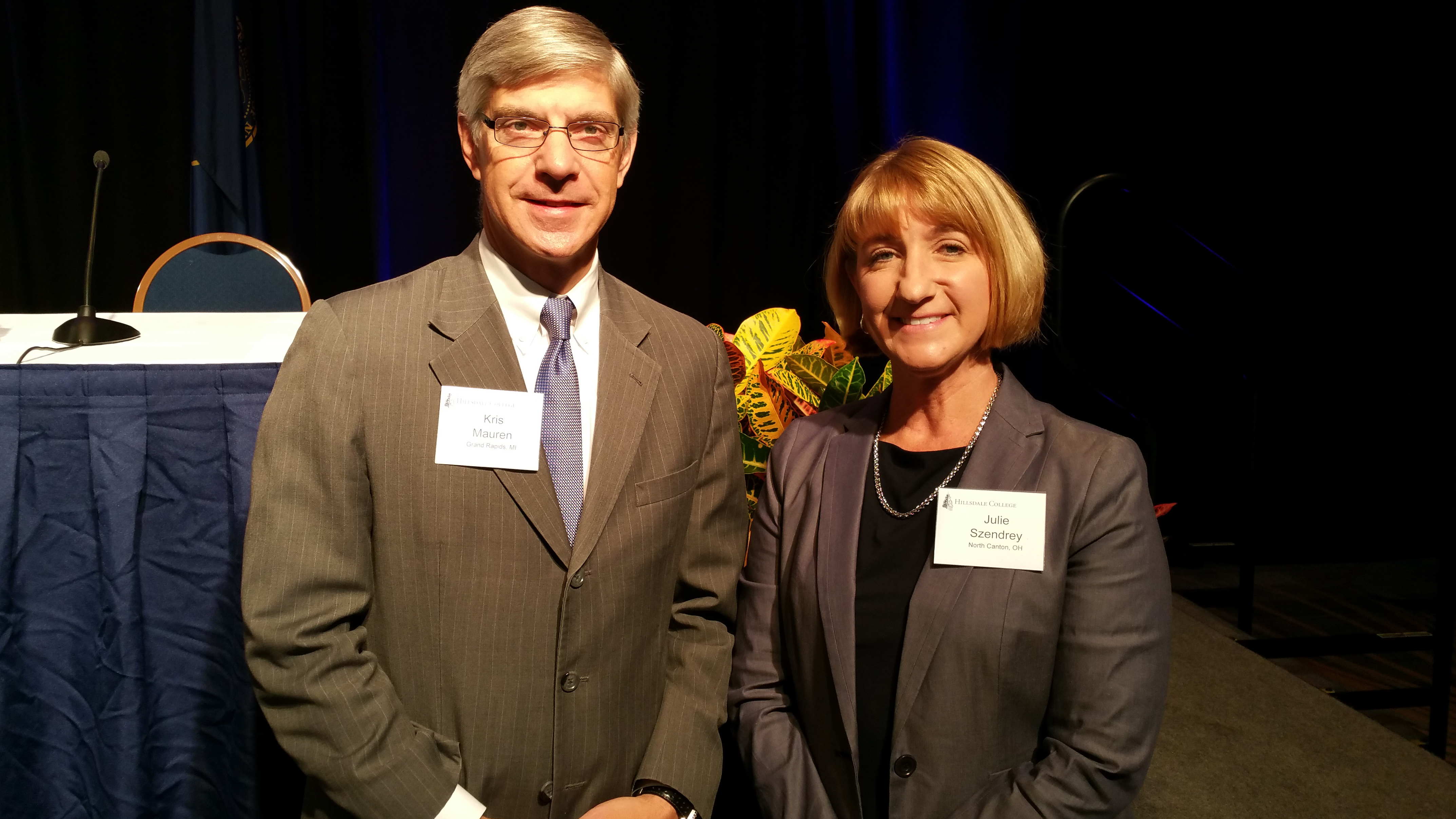 As a part of the Acton Grant, Dr. Szendrey was also invited to attend the international Free Market Forum Conference held in Omaha, Nebraska, in October, where she personally met Co-Founder Kris Mauren, Executive Director of the Acton Institute.
While Acton Institute is based in the United States, it has always had a broad, international vision. It has an office in Rome – Istituto Acton – and works with many international organizations to host conferences, lectures, and other events.
For more on the grant provider, the Acton Institute, visit www.acton.org.
To learn more about Associate Professor of Sociology Dr. Laci Fiala, click here.