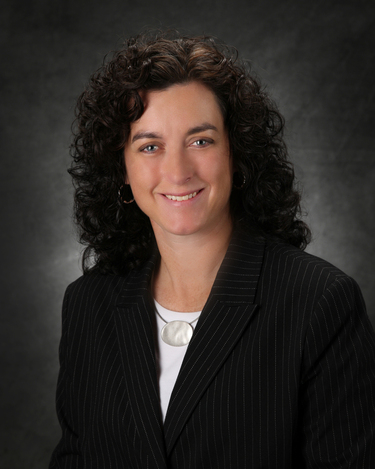 Leigh Murray
Director for the Gary and Linda Byers Institute for Community Health; Professor of Physical Therapy
B.S., Methodist College; B.S.P.T., Winston-Salem State University; M.A. and Ph.D., Kent State University
Walsh University
A Catholic University of Distinction
2020 East Maple Street
North Canton
,
Ohio
44720
United States
---
Dr. Leigh Murray has been working in the physical therapy profession for over 15 years. Her experience includes positions in a variety of settings including acute care, orthopedics, home health, and she has managed an outpatient orthopedic clinic. She still sees patients in the home health setting.
Dr. Murray received her bachelor's degree in physical therapy from Winston-Salem State University in North Carolina. In addition, she holds a master's and doctoral degree in Exercise Physiology from Kent State University.
Her primary research interests include the influence of exercise on the quality of life, fatigue, strength and body composition of cancer survivors. She has collaborated on several major research projects with The Gathering Place, a non-profit organization in Cleveland who provides community programming to cancer survivors, their families, and caregivers. She also has an interest in the most effective teaching techniques for doctoral of physical therapy students and has several national presentations and publications on the topic.
She currently teaches in the areas of clinical exercise, biomechanics, musculoskeletal impairments, and community health. Her service to the profession includes past chair of the East Central District of the OPTA, APTA Education Section Conference committee for CSM, and service on a variety of institutional committees including Human Subjects Review and Faculty Senate.
Awards:
2012 Nominee – OPTA Service Award
2011 Nominee – OPTA Service Award
2010 Alumni Achiever Award – Winston-Salem State University
2009 Research Award – Walsh University
Grants:
Murray, L., Heyman, E., Roth, E. (September, 2013) The Cleveland Foundation: The Leonard Krieger Foundation. Short and long-term impact of functional strength training on exercise adherence, compliance, body composition, fatigue, and quality of life in prostate cancer survivors on ADT. (Funded - $50,000)
McCallum, C., Murray, L., & Paz, J. (July, 2011) APTA – Physical Activity, Exercise, and Heath Promotion Grant. The Development of a Physical Activity and Health Promotion Screening Toolkit. (Unfunded - $10,000)
Cook, C., Donaldson, M., & Murray, L. (November, 2011) Ohio Physical Therapy Association (OPTA). The Effect of Augmented Exercises on a Temporal Neurophysiological Response from Manual Therapy: A Randomized Clinical Trial (Funded - $1,000)
Murray, L., Heyman, E., Galvin, D., Roth, E., Bornstein, M. (March, 2008) The Cleveland Foundation; The Leonard Krieger Foundation. Effects of resistive exercise training on symptoms of Cancer Related Fatigue in individuals who are within 12 months of completing primary treatment for a cancer diagnosis. (Funded - $22,578)