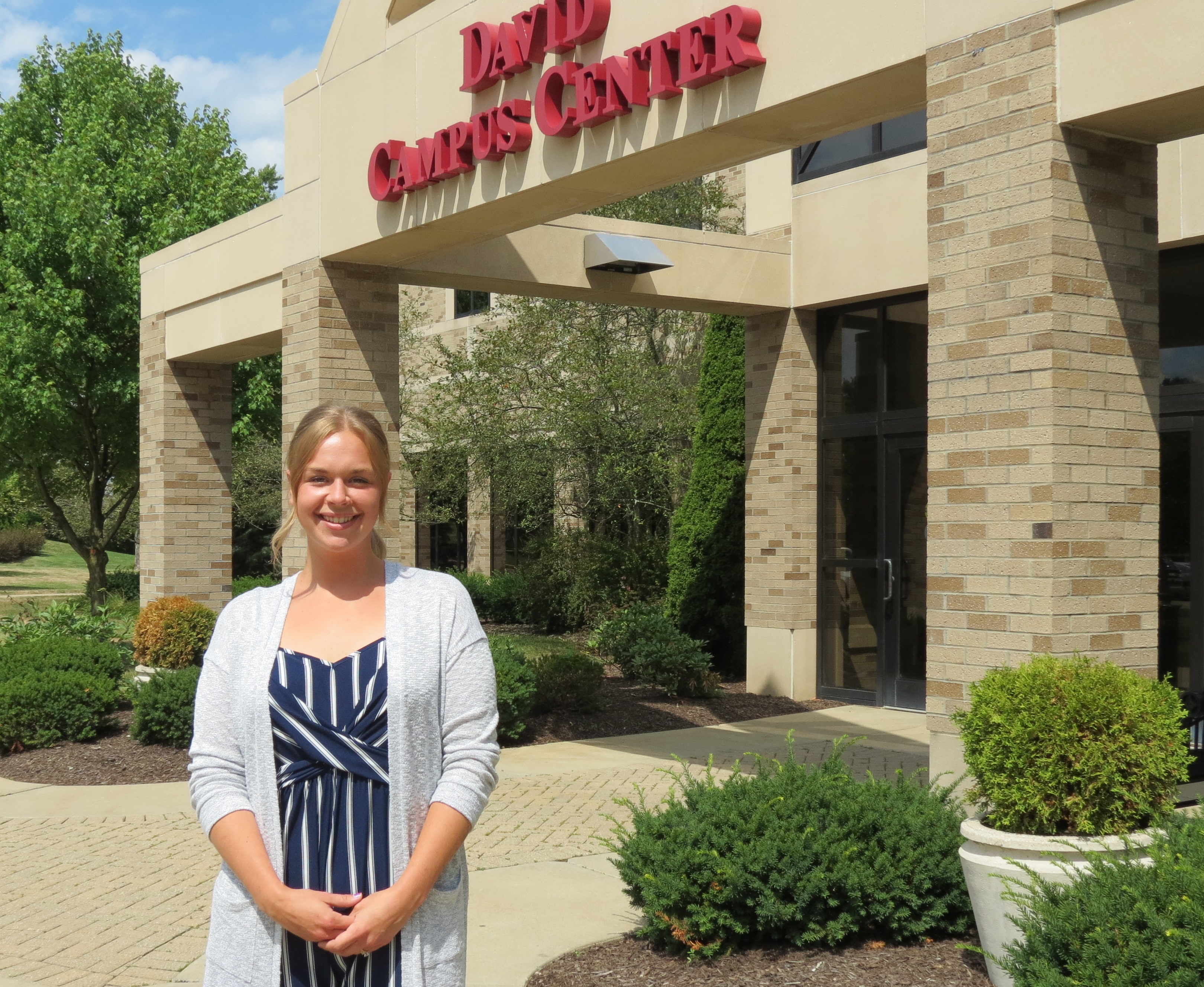 College Graduation Year: 2017
Hometown: Louisville, Ohio
High School: Louisville High School
College Degrees: BAS Communication/MKT Minor, M.Ed Higher Education Administration
Hobbies/interests outside of work: Attending Sporting Events, Walking, Hiking, Cooking, Hosting Friends/Family
Favorite thing about Walsh: The People - Faculty and staff are not employed here for their own personal achievements. They truly are willing to put every single student here before themselves and help out under any means necessary. It is all hands on deck at Walsh University to ensure the success of our students, not only while they are on campus, but even after graduation. The Atmosphere - one big, FUN family.
Favorite places/things to do in Stark County:
Breakfast: Peace, Love and Little Donuts
Activity: Jackson Bog and Nature Reserve
Restaurant: 91 
Advice for a prospective Walsh student: Be yourself, because you are not alone. I promise, someone else on campus is going through the same struggles you are so do not be afraid to move out of your comfort zone to meet new people, create new conversations, and learn from your classmates.
Contact me anytime!
Cell Phone: 330-312-0158
Email: mgramoy@walsh.edu