Business Management Degree
What is Management?
Management involves planning, organizing, leading and supervising the activities of - and the people within - a company or organization. Managers perform critical functions that support business enterprises, from public to private to corporate or non-profit.
Iagos Lucca - Class of 2017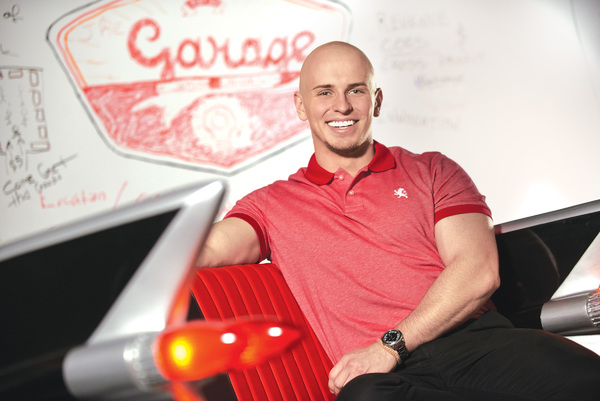 Majors: Accounting and Business Management
I've had so many opportunities in the DeVille School of Business. In addition to being a co-founder of The Garage, I was in the student investment club where we actually invested real money in the stock market. All of this helped me land a consulting position at Ernst & Young right after graduation, and I owe it all to Walsh.
What type of career can I look forward to with a degree from Walsh's management program?
Good leadership and effective planning are important within any type of organization, whether it's a Fortune 500 company or a small non-profit. With a Management degree, our students are prepared to take on careers such as:
Human Resources Manager
Financial Manager
Administrative Services Manager
Marketing, Advertising, Public Relations Manager
Hotel Management
Industrial Production Manager
Purchasing Manager
What makes Walsh's Management curriculum unique?
Hands-on experience. Experiential learning during the third and fourth year transitions Management majors out of the classroom and into the professional world.
Business understanding. Our students learn how important effective management is for an organization's success and ultimate sustainability.
Responsible best-practices. Ethical, social, moral and personal responsibility is emphasized throughout the coursework and embedded in our students' classroom and experiential learning.
Global perspective. We delve into the impact of the global environment on the management field. Our courses also recognize how its practices differ in other countries and cultures.
Integrated Curriculum. We established principles for each major, and these become themes that are carried out and reiterated through the curriculum and any experiential experiences. It's part of our effort to help students retain what they're learning and to offer them a foundation to draw upon throughout their collegiate career and beyond.
Generally speaking, what courses will I need to take?
All Management majors, like other business majors, need to take a required core group of business classes, including accounting, finance, general management, marketing and information management and analysis.
Additional related management courses include:
Human Resources in Global Organizations
Negotiations in a Global Environment
Operations Management Practice Globally
Team Management and Global Leadership
Sustainability Achieved through Organization Change and Development