A Foundation for Caring
Walsh University's counseling graduate program, leading to Master of Arts in Counseling and Human Development (CHD), is committed to developing conscientious, professionally skilled counselors who are responsive to the needs and individual differences of all people. Our students are led by seasoned educators and active practitioners, offering students focused clinical education and experiential training with a case-oriented learning approach. A master's degree currently is available in Counseling and Human Development with a Clinical Mental Health Counseling Specialization or School Counseling Specialization. In addition, Walsh also offers a Chemical Dependency Certificate program.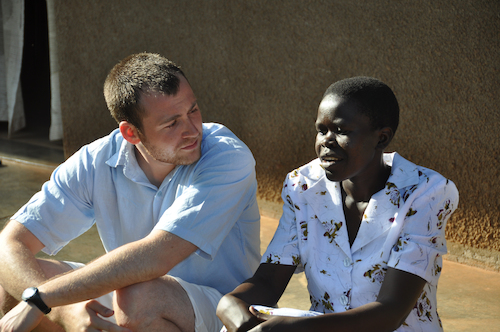 Walsh's Counseling & Human Development program has been involved in service to paraprofessionals in Gulu, Uganda since 2008. CHD graduate students work alongside faculty, conducting trainings focused on basic counseling skills, crisis intervention, self-care and trauma as a part of a Cross-Cultural Counseling elective course. Students consistently describe this global experience as rewarding and life changing. View photos from Uganda experiences here.
The Walsh Advantage