Master's in School Counseling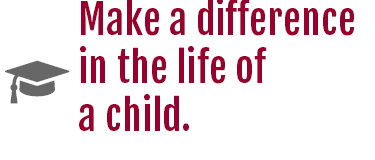 If you enjoy working with children of all ages, you will find a challenging and rewarding career as a school counselor. School counselors today are called upon to do much more than career "guidance."
School counselors:
Provide individual, group and crisis counseling
Develop prevention and intervention programs for "at risk" students
Assist learning disabled students
Facilitate connection to community resources for both students and parents
Master's in School Counseling Career Opportunities
School systems employ school counselors to work with students from kindergarten through the twelfth grade to foster their personal, social and vocational/academic development. Ohio law now permits school systems to hire graduates of school counseling programs without requiring a teaching license and/or teaching experience. In response to the demands of our constantly changing, multicultural society, there is a steadily growing need for licensed school counselors.
What Site Supervisors Have to Say:
"Working with Walsh University graduate students in the School Counseling program is very rewarding. The students are well prepared, knowledgeable of counseling skills, and able to work well with supervisors. Having a Walsh grad student makes my job a little easier. As I can not only share parts of my workload, but help prepare the next generation of school counselors."
---
Today's School Counselor is often placed in a never-ending cycle of juggling the social, emotional, and academic needs of students, with the academic demands of administrating testing, scheduling, and records keeping. Fortunately, I have had the assistance of many Walsh University interns over the years, and have been consistently impressed by their ability to be flexible to this ever-changing environment. I am always hoping to get a call from Walsh University asking me if I would like an intern for the upcoming Fall or Spring!