Michael '09 & '16 and Gretta (Seif) '12 Shackelford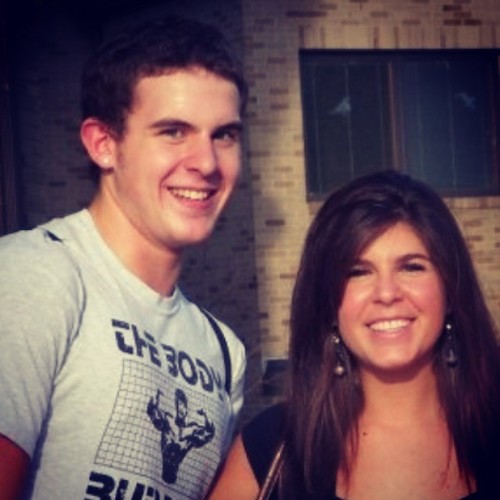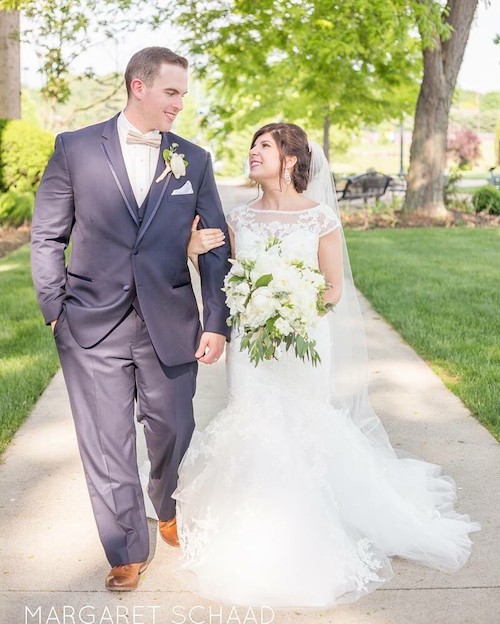 Date of Marriage : 05/28/2016
Did you meet before, during, or after your time at Walsh?: During
Where did you meet?: Matriculation ceremony during opening weekend
How many children/pets?: 0
Share Your Story :
"As freshmen, we were lined outside of the Cecchini Center to enter two by two into the gym for the matriculation ceremony. Michael says he switched places with the person infront of him so that he would walk down the aisle next to Gretta. While they met at matriculation, Gretta saw Michael the next day (the first day of classes) in Dr. Dunphy's chemistry class. Gretta sat next to Michael and they instantly became study partners and best friends. Michael always joked with Gretta that they would walk down the aisle again one day together! However, it took Michael six years to finally ask Gretta on a date. Michael and Gretta got married on Walsh's campus at the chapel in May 2016 and the reception was at the Barrette Center. "
The Proposal:
"Michael recreated their first date and proposed after six months of dating. Michael and Gretta had dinner at the Rosewood Grill in Hudson, Ohio and had planned to go to his parents' house afterwards for wine. Without Gretta knowing, Michael had her siblings and parents waiting at his parents' house for them. Michael's mom and dad distracted Gretta by showing her pictures of Michael as a baby, while Michael gathered the families together in a neighboring room. Michael called for Gretta into the room adjacent to where she was, and got down on one knee infront of both families."
Where are you now?:
"Gretta graduated from the Ohio State University College of Dentistry with a Doctor of Dental Surgery degree on May 6th, 2016 and moved from Columbus back to the area. Currently, Gretta is in a one year residency program at Mercy Hospital in Canton, Ohio and will be working as a general dentist in the Canton area upon completion of the program.
Michael graduated in 2016 with his MBA in healthcare admininistration from Walsh University. Currently, he is working in the administrative offices at a senior living community in Hudson, Ohio."