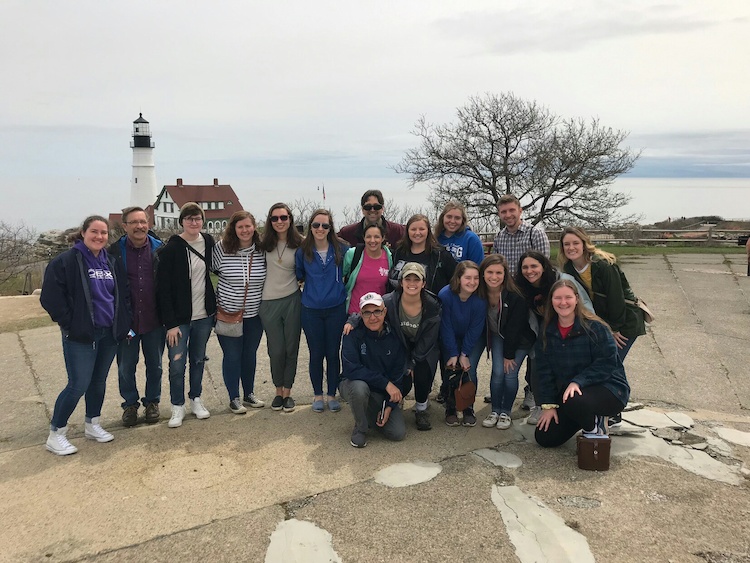 Service Trip Honors 200th Anniversary of Walsh's Founding Order
Walsh's annual trip to Maine offers a unique opportunity for students to connect directly with the University's founding history and mission through the Brothers of Christian Instruction. In the bicentennial of the Founding of the Brothers of Christian Instruction, 19 students and staff members traveled to Alfred, Maine, the U.S. home of Walsh's founding order, the Brothers of Christian Instruction. The theme of the trip was appropriately titled, The Brothers of Christian Instruction: 200 years: Our Roots, Our Future.
This year's trip was led by Associate Vice President for Mission Implementation Miguel Chavez, Admissions Counselor Rachel Murphy, La Mennais Hall Facilities Manager Marci Hane and Service Coordinator for the Facilities Department Ralph Broadwater.
"Serving with the Brothers allowed the students to truly understand Walsh's foundation in servant leadership," said Chavez."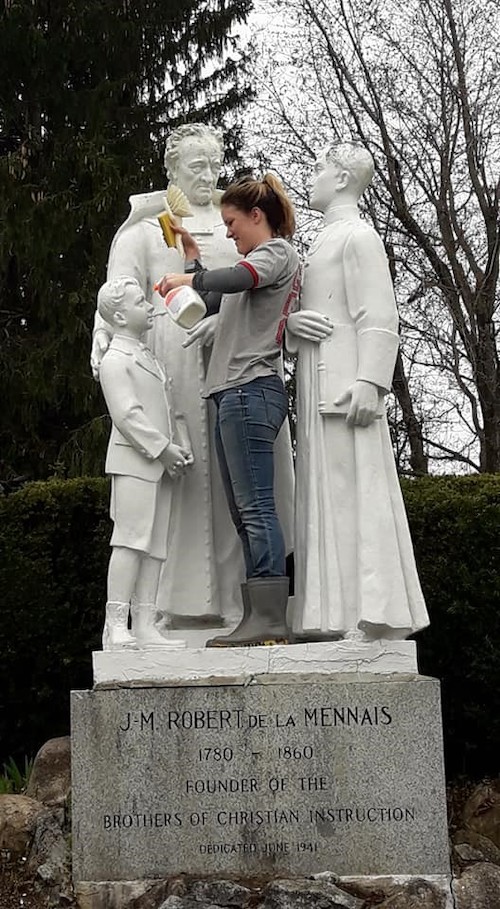 While in Maine, participants painted the retreat centers and cafeteria, raked leaves in the FIC and Shaker cemeteries, cleaned up trash along the property line, organized archives with the Brothers, planted flower gardens, and cleaned the La Mennais fountain, and volunteered with the York County Shelter agency. Students also constructed a labyrinth on the campus using stones from "cemetery way" and from around campus. Labyrinths, which have been around since the fourth century and are now in many Catholic cathedrals in Northern Europe, are places of quiet reflection where one can more closely encounter God in prayer through walking. Students painted rocks to include in the labyrinth that include messages of hope and sacred scripture.
When they were not working, the group had the opportunity to experience Maine, taking walks along Marginal Way near the ocean, visiting Portland Head Lighthouse, exploring Kennebunkport and Portland, visiting a sugar house and the Shaker Museum on campus, and enjoying a lobster dinner with Brother Jerry Lessard. Each evening students met with the Walsh staff and Br. Guillermo, FIC, to review and discuss 1-2 page Mennaisian documents, which spoke on important themes of mission, fraternity and calling.
The trip also offered opportunities for students to grow in their faith, attending Morning Prayer, Mass, and Evening Prayer each day with the Brothers.