Post-Graduate FNP Certificate Program
Enrolling Now!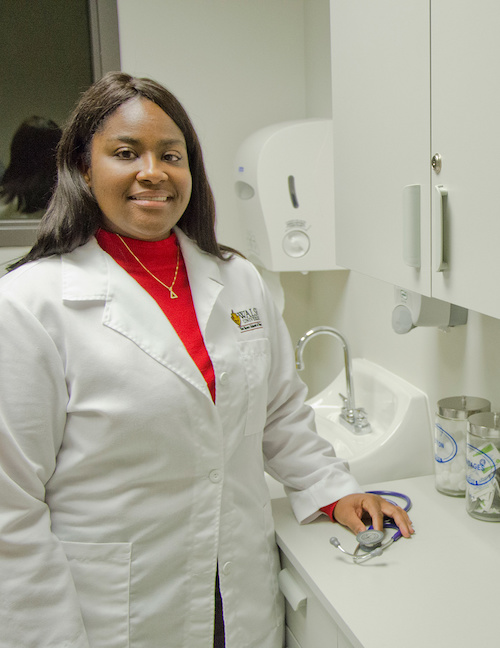 Whether you are a nurse practitioner in another area of focus or a non-clinical MSN, Walsh's Family Nurse Practitioner Certificate will help you achieve your career goals and hone your leadership skills in advanced practice nursing. There's no doubt that Family Nurse Practitioners are in demand in virtually all geographic locations and all clinical settings, and Walsh's FNP Certificate program allows post master's nurses to pursue their FNP certificate while working full time. The program includes didactic and clinical experiences that focus on the primary care needs of individuals, families and communities. The FNP Certificate program is designed for nurses who want to pursue positions in the diagnosis and treatment of health issues across the lifespan.
Who should consider the Family Nurse Practitioner (FNP) Certificate?
Master's-prepared nurses who would like to expand the scope of their practice
What makes Walsh's FNP Certificate Program unique?
Whether you come from an educational or clinical background, Walsh will customize your coursework to best match your level of experience and expertise.
Access to excellent faculty with real-world experience
Option to participate in a global experience
Interprofessional venues with state of the art teaching modalities including simulation and active learning lab experience
Program Objectives Include:
Demonstrate approaches that enhance the family nurse practitioner's effectiveness in working in an interpersonal manner
Synthesize theoretical, scientific and contemporary knowledge for the assessment and management of both health and illness states, health promotion, disease prevention, and treatment of all patients
Ensure quality of care through consultations
Analyze situations to improve health outcomes for patients, communities and systems by overseeing and directing the delivery of clinical services within an interprofessional system of health care
How to Get Started
Talk with an admissions counselor to learn more about the admissions process.
Program Delivery
The FNP Certificate program is offered using a distance learning methodology*. Face to face classroom experiences are held at the main campus in North Canton, Ohio in conjunction with online methods.
View the Post-FNP Certificate Program course requirements here.
Registration Procedures
Students enrolling in coursework for their first semester may register by completing a Graduate Registration Form. This form may be found either in the Student Service Center in Farrell Hall or downloaded from our Office of the Registrar. Complete, sign and do one of the following (you do not need an advisor's signature):
Bring this form to the Student Service Center in Farrell Hall
Scan and email to: adice@walsh.edu.
You may also mail this form to:
Walsh University Graduate Admissions
2020 East Maple Street, North Canton, OH 44720-3336
Attn: Audra Dice
Certificate students who have completed at least one semester in the program are strongly encouraged to utilize the Cavalier Center to register. PIN numbers will be distributed near the beginning of each semester through the Walsh email system.
(Please note that federal financial aid is not offered for this program.)
*Online refers to the definition from the Higher Learning Commission: Distance-delivered courses are those in which all or the vast majority (typically 75% or more) of the instruction and interaction occurs via electronic communication, correspondence, or equivalent mechanisms, with the faculty and students physically separated from each other