Pre-Professional Degree Programs
Walsh University's Pre-Professional Programs prepare students for future careers in medical related fields such as physical therapy, medicine, optometry, dentistry, pharmacy and veterinary sciences.
Students pursuing Pre-Professional majors have access to state-of-the-art, fully equipped laboratories and facilities in Walsh's Timken Natural Sciences Center and the St. John Paul II Center for Science Innovation. In addition, they learn from Walsh's highly trained, experienced faculty who are great teachers, caring mentors and experienced researchers.
It's no wonder that nearly 100% of students in Walsh's Pre-Professional Programs attend the post-graduate schools of their choice. Our alumni are some of the most respected professionals in their fields, having earned M.D., D.O., Ph.D. and Pharm.D. degrees, among others. They contribute as teachers, researchers, health care directors, physicians, pharmacists, college faculty, business entrepreneurs and in many other ways.


Madeline Wirth - Class of 2018
Major: Biology, Pre-Med (PA) and Interdisciplinary Studies
Minor: Psychology
"The Division of Math and Science, in particular, does an amazing job of preparing students for life after graduation. Because there is so much variability within this division, you would think one area would take precedence, but that is not the case at all! Whether students are going onto medical school, PT school, or research, they all feel well prepared by Walsh following graduation."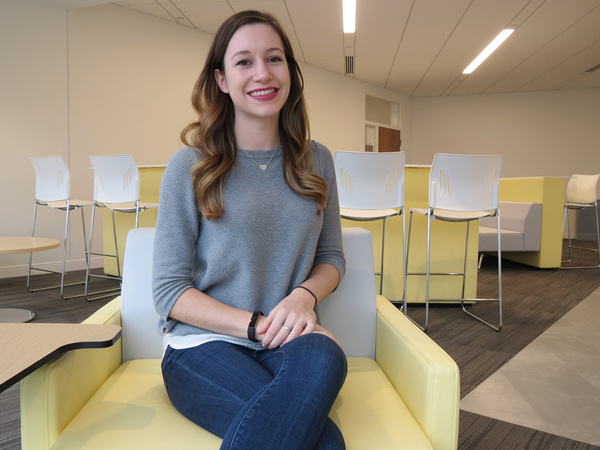 Why Walsh?
Choice of Two Scientific Majors. Students in these programs major in either Biology or Chemistry. Most choose Biology as their major and minor in Chemistry. Those with a strong math background may choose to major in Chemistry with a minor in Biology. Choosing to major and minor in these sciences strengthens our students' application portfolios. Advisors work with them to recommend the concentration that suits them best.
Strong Internship Programs. Students have the opportunity to gain experience with physicians and medical centers in our region.
Alumni Support. Walsh graduates who are physicians act as a support network for our students, answering questions and offering insight into the day-to-day functions of a practicing physician.