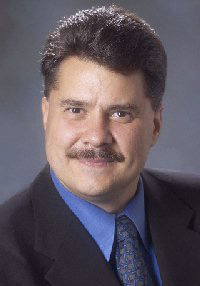 Robert Humphries
Associate Professor of Psychology
B.A. and M.A., Walsh University; Ph.D., University of Akron
Walsh University
A Catholic University of Distinction
2020 East Maple Street
North Canton
,
Ohio
44720
United States
---
Dr. Humphries earned a bachelor's degree is psychology and a master's degree in counseling and human development at Walsh University. Upon completion of his master's, he was employed at Child and Adolescent Service Center until 1986, when he resumed doctoral work on a full-time basis for the next two years. He completed a pre-doctoral internship through Northeastern Ohio College of Medicine Psychology Internship Program and received a doctorate from The University of Akron in counseling psychology in 1997.
Dr. Humphries' private practice at Vista Psychological & Counseling Centre, LLC, opened in May 2008. He began his professional career in 1985, working with children, adolescents, adults, and families. He holds a license as a psychologist, and continues memberships in professional organizations. He has also served on a number of local community service boards and consulted with a number of local agencies.
Prior to his full-time appointment at Walsh in 1999, Dr. Humphries taught both undergraduate (psychology) and graduate (counseling and human development) courses as an adjunct, dating back to 1989. He was promoted to the rank of Associate Professor in May of 2005.
Bob is married to Judi, a Walsh alumni, and has two children, Nicholas and Jenna.