Stark Entrepreneurship Alliance (SEA)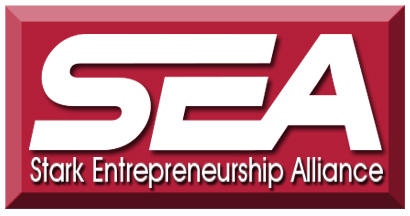 The Stark Entrepreneurship Alliance (SEA) is a virtual network to assist start-up, early-stage and small/medium-sized companies in the Stark County, Ohio, area. In addition to Walsh University, other founding partner organizations include Stark State College, Small Business Development Center, Kent State University at Stark, Technology Accelerator Alliance (TA2), University of Mount Union, Canton Regional Chamber of Commerce, ystark!, JumpStart, and Stark Development Board.
The goal of the SEA is to be a single point of entry for companies seeking assistance in their formation, growth and sustained viability. The alliance provides assistance in all aspects of creating and growing a business including business consulting, recruiting management, financing, real estate, product innovation, mentoring and coaching, legal and accounting, and more.
Upcoming Event
Impact Angel Fund and JumpStart: Offering Equity Financing and Entrepreneurial Services
November 12, 2015
Kent State University at Stark, The Conference Center
6000 Frank Ave. NW, North Canton, OH
7:30 a.m. to 9:00 a.m. (includes light breakfast)
Featured Speakers: Jon Elsasser, Fund Chairman, Impact Angel Fund; Bill Nemeth, Director of Burton D. Morgan Mentoring Program, JumpStart; Angie Kilgore, Senior Recruiter for Talent Services, JumpStart; Patricia Grospiron, Principal of Entrepreneurial Network, JumpStart
The event is part of an ongoing Educational Speaker Series sponsored by SEA.
Cost: $10 for adults and $5 for students includes a light breakfast.
Registration information is available from the Ohio Small Business Development Center or by calling 330-244-3290.