Sports Management
Walsh University's Sports Management degree program is designed to provide students with the academic preparation and practical training for success in the sports industry, which includes the production, facilitation, promotion and organization of any activity, experience or business focused on fitness, recreation, sport tourism or leisure. According to Forbes magazine, by the end of 2019, the sports market in North America is expected to reach $73.5 billion.
Iagos Lucca - Class of 2017
Majors: Accounting and Business Management
I've had so many opportunities in the DeVille School of Business. In addition to being a co-founder of The Garage, I was in the student investment club where we actually invested real money in the stock market. All of this helped me land a consulting position at Ernst & Young right after graduation, and I owe it all to Walsh.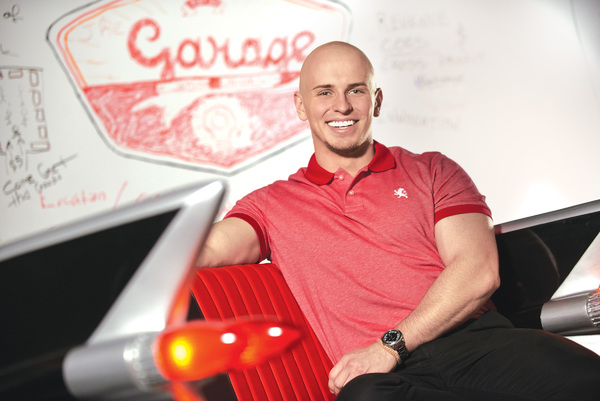 What makes Walsh's Sports Management curriculum unique?
Hands-on experience. Experiential learning during the third and fourth year transitions Sports Management majors out of the classroom and into the professional world.
Business understanding. In a constantly changing, dynamic environment, students will learn how important effective management is for a sports organization's success and ultimate sustainability.
Responsible best-practices. Ethical, social, moral and personal responsibility is emphasized throughout the coursework and embedded in our students' classroom and experiential learning.
Global perspective. We delve into the impact of the global environment on the management field. Our courses also recognize how its practices differ in other countries and cultures.
Integrated Curriculum. We established principles for each major, and these become themes that are carried out and reiterated through the curriculum and any experiential experiences. It's part of our effort to help students retain what they're learning and to offer them a foundation to draw upon throughout their collegiate career and beyond.