Theology Degree
What is Theology?
Theology is the study of faith. At Walsh, Theology students develop a Judeo-Christian Heritage perspective of God and his relationship to the world. Through this, they're able to respond to the questions about life in the 21st century in a critically reflective way.
Generally speaking, what courses will I need to take?
In addition to the core group of liberal arts classes, Theology majors also take the following:
Hebrew Biblical Heritage. Students will examine the Hebrew Scriptures to understand better the literary, social, historical, cultural and religious contexts in which they were written.
Students also will learn about the relationship of the literary forms and the interpretation of the four sections that make up the Hebrew Scriptures: the Pentateuch and the Historical, Wisdom and Prophetic books.
Judeo-Christian Scriptures. This introductory course aims to provide an understanding of the Scriptures.
Selected readings from the Scriptures are interpreted according to the historical-critical method in order to recapture their original intent.
Christian Moral Life. Consideration of moral issues in light of the Gospel
Traditional notions of conscience, responsibility, authority, law and value are clarified through study and discussion of contemporary moral issues.
Matt Bobby- Class of 2018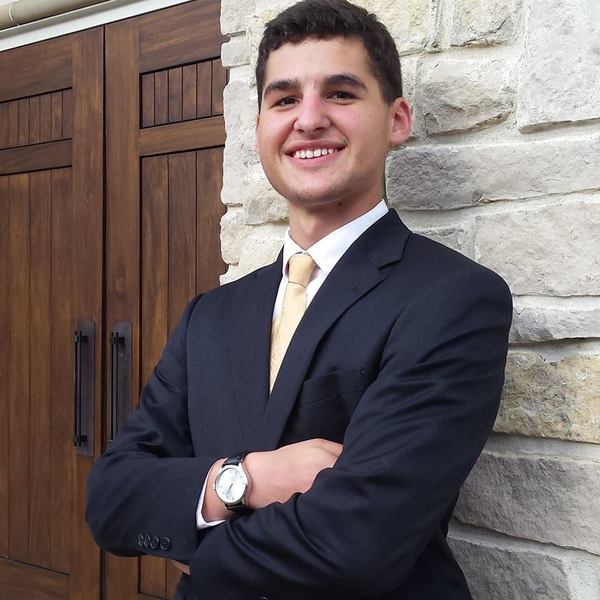 Majors: Theology and Philosophy
My story is a great example of how the college experience can really impact your plans for the future. I came to Walsh University as a Biology major with plans to go on to dentistry school. I was so obsessed with finding a really good career and choosing the perfect major, but I didn't really think much about what would fulfill me. About midway through my college career, I decided to change my major from Biology to Theology. Since then, I also added on a second major in Philosophy.