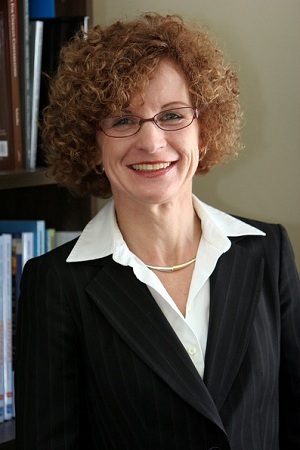 Ute Lahaie
Dean, School of Arts and Sciences; Professor of Languages
M.A. and Ph.D., Justus-Liebig University
Walsh University
A Catholic University of Distinction
2020 East Maple Street
North Canton
,
Ohio
44720
United States
---
Ute S. Lahaie, Ph.D., is the Dean of the School of Arts and Sciences. Dr. Lahaie will provide leadership and administrative oversight for all divisions and programs in the School of Arts and Sciences. She will lead initiatives promoting student engagement, encourage transformative teaching and learning methods, provide a strong support of excellence in teaching and learning for both physical and virtual learning environments, and guide the development of innovative programs.
Prior to her appointment to this position, Dr. Lahaie served as Dean of Undergraduate Studies at Walsh University. In her role as Dean of Undergraduate Studies, she chaired a taskforce that was charged with designing an experimental learning space and creating a faculty development plan. She coordinated a wide variety of faculty development programs that were designed to equip the faculty for teaching in technology-rich, active learning spaces using digital-age teaching and learning methods.
Based on her work with the Learning Spaces Taskforce and further research, Dr. Lahaie created a matrix for different tiers of classrooms, showing the correlation between student and faculty behavior and classroom design. This matrix was used for creating an active learning classroom and for designing a new faculty development initiative, the Faculty Fellows II program, that enables faculty members to shift from a low-tech teacher-centered environment to becoming highly functional in a technology-rich student-centered learning space.
Ute Lahaie served as President of the International Association for Language Learning Technologies (IALLT) from 2011-2013, where she currently has an advisory role as Immediate Past-President. She was also the editor for the second edition of the IALLT Learning Center Management Manual, and she co-edited the IALLT Learning Center Design publication. She previously served as President of the South Central Association for Language Learning Technology (SOCALLT) and as editor of the conference proceedings for SOCALLT. She has given numerous conference presentations, workshops, and webinars on learning space design, faculty development, and language center management.
Prior to joining the administration at Walsh University in 2012, Dr. Lahaie served as Chair of the Department of World Languages, Literatures, and Cultures, and as Professor of French and German at Gardner-Webb University in North Carolina. Prior to that time, she held a dual appointment as Director of the Language Acquisition Center and Professor of German at Baylor University in Texas. Dr. Ute Lahaie earned both her M.A in French, with minors in French Pedagogy and Russian, and her Ph.D. in Second Language Acquisition from Justus-Liebig University in Giessen, Germany.