Assistant Director of Admissions
Hometown: Mogadore, Ohio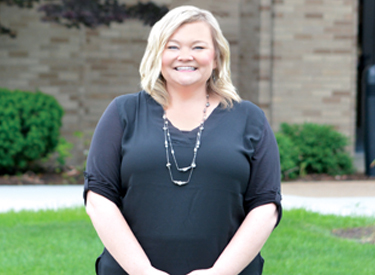 High School: Field High School
College Degrees: B.A. in History and M.Ed. in Higher Education Administration
Hobbies/interests outside of work:
Travel, spending time with family, going to sporting events
Favorite thing about Walsh:
The students! They are passionate, energetic and focused.
Favorite places/things to do in Stark County:
Visit downtown Hartville and shop at their local stores. They have great consignment shops, the famous Hartville Chocolate Factory and a unique reclaimed furniture store. The town also has an amazing coffee shop called the Front Porch Café.
Advice for a prospective Walsh student:
Don't be afraid to ask questions and get involved in at least one organization. Often times you will learn just as much outside the classroom as in it!
I serve the following students:
Transfer students and re-admit students


Contact me anytime!
Direct Line: 330-490-7177
Email:  vfreiman@walsh.edu