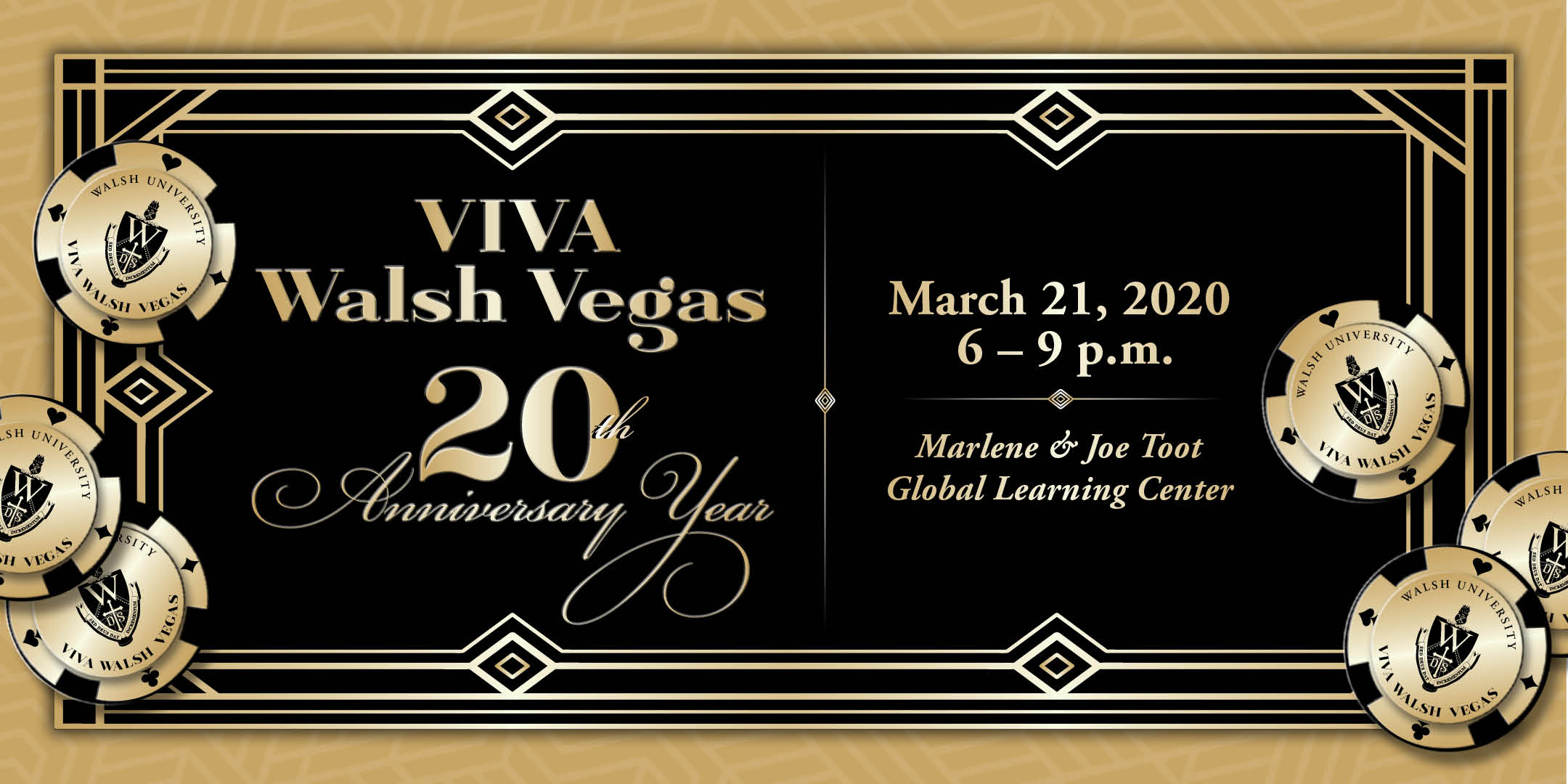 You are invited to join the Walsh University Alumni Association for the 20th Annual Viva Walsh Vegas Night! This fun-filled evening includes charitable gambling, auctions and much more! NEW THIS YEAR: to celebrate the 20th year, we are moving from the Barrette Business and Community Center across the quad to the Marlene and Joe Toot Global Learning Center.
 All proceeds support student scholarships and the Walsh University Alumni Association Fund.
 Tickets include dinner and drinks and can be purchased individually or by table of 8 here. 
 If you would like to sponsor this event or donate an item(s) for the auction, click here or contact Elissa Prazer at 330-490-7608 or eprazer@walsh.edu.
Sponsored by: