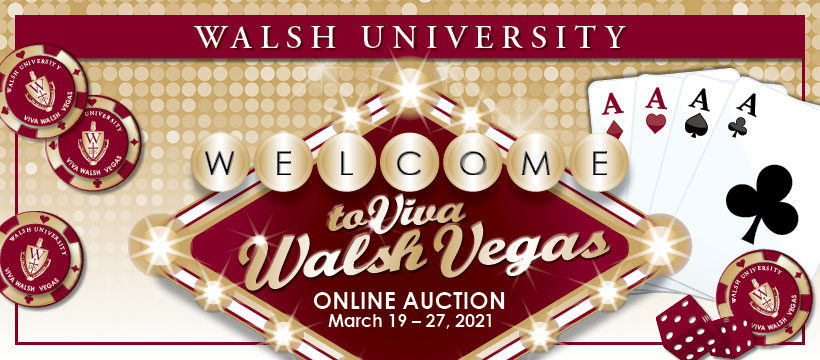 21st Annual Viva Walsh Vegas!
The Office of Alumni Relations is excited to annouce the dates for our annual Viva Walsh Vegas event. We are thrilled to kick-off our digital auction beginning Friday, March 19 and concluding on Saturday, March 27. This event will give our alumni and friends the opportunity to help support student scholarships by bidding on auction baskets, wine auction, restaurant gift certificate and $1,000 cash jackpot raffles, and special one-of-a-kind experiences! 
If you have any qestions, please contact Elissa at eprazer@walsh.edu. Thank you for your continued support of Walsh University! 
 All proceeds support student scholarships and the Walsh University Alumni Association Fund.
Sponsorship and donation opportunities available here or by contacting Lucia Cirese at lcirese@walsh.edu or (330) 499-4752. 
Sponsored in part by: