Instructions for Applying
Creating Your Applicant Portal Account
Register your New User Account. This can be done here.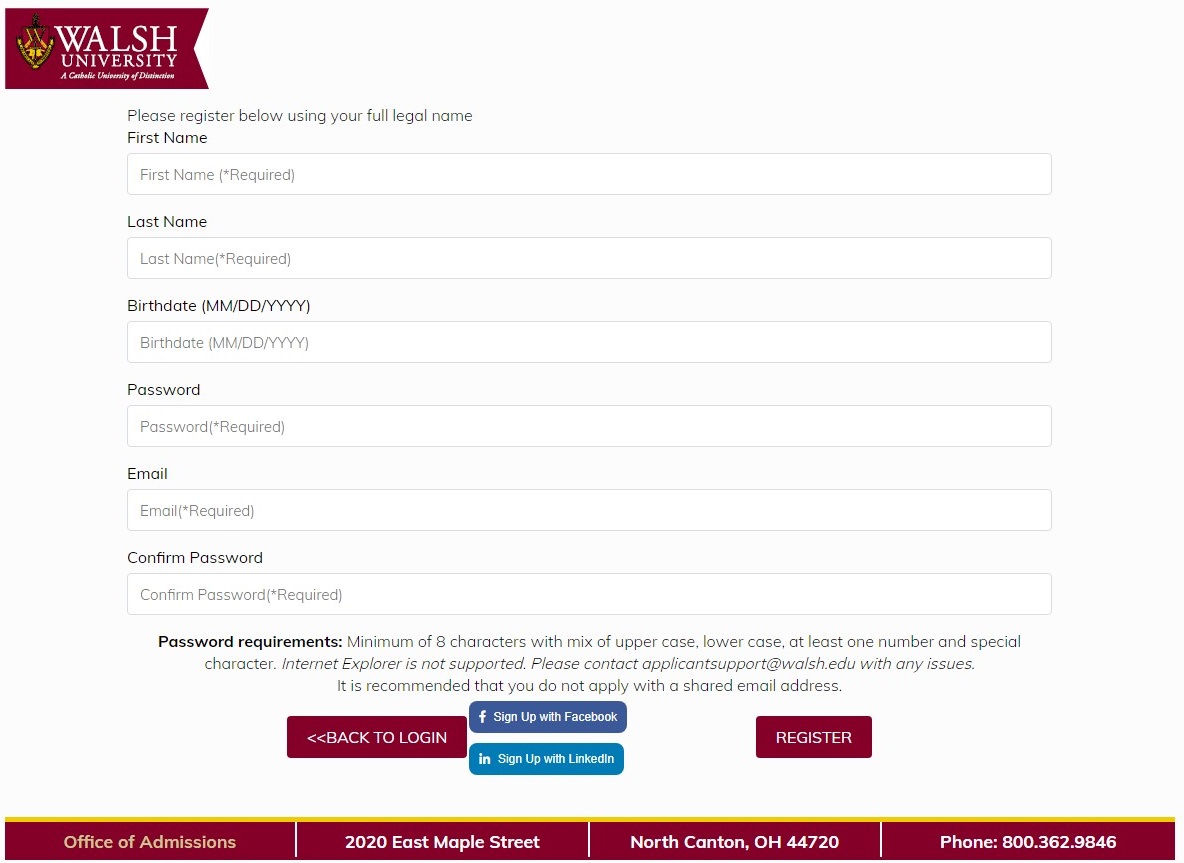 Recommendations:
Please apply with your full, legal name.   
It is recommended that you do not register using a shared email address.
Internet Explorer is not supported- please use a different browser such as Chrome, Firefox or Safari.

Password
Your password must be at least 8 characters with a mix of uppercase & lowercase letters, at least one number, and a special character.
---
Viewing Your Portal Homepage
Once your account is created and you login, you will see your Home page.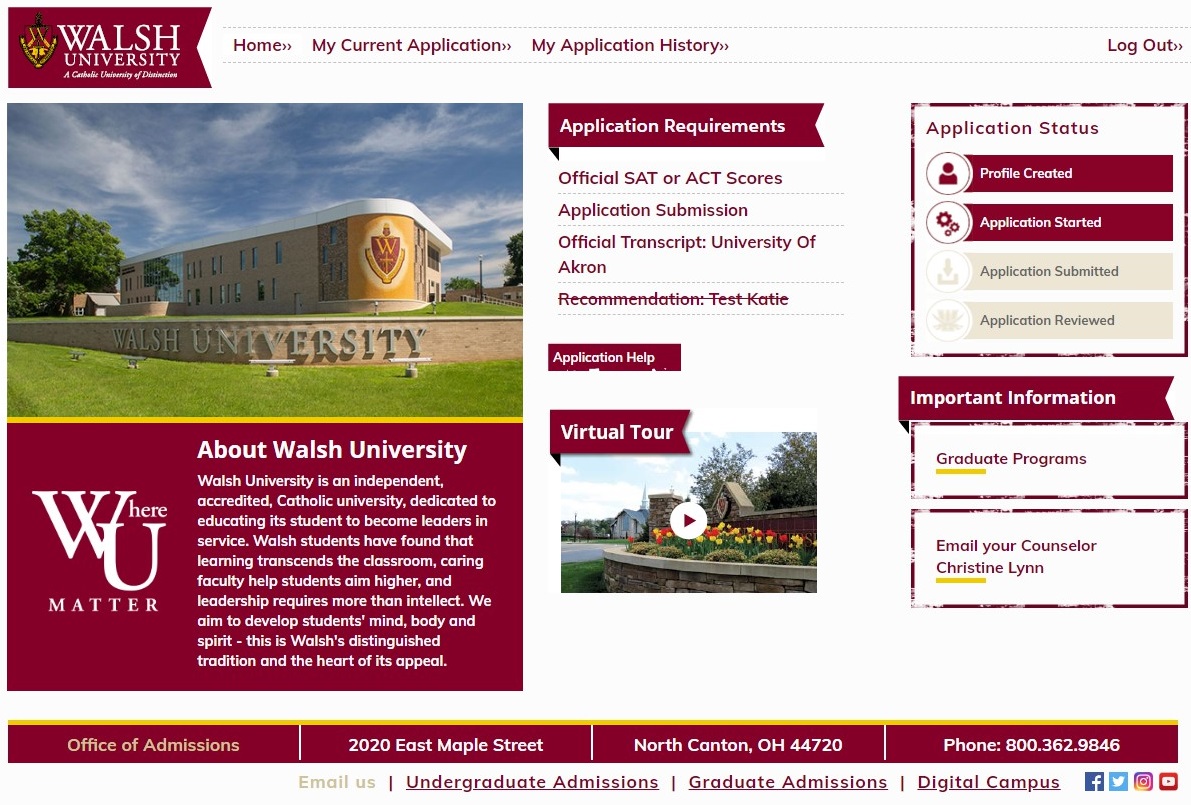 My Current Application- tab at the top of that page allows you to start/complete your application.

My Application History- lets you view all past applications to Walsh University and allows you to start another application (to start a second application, you must have at least one app already submitted).
Your Application Requirements show you want documents you need to submit for your application to be processed. This will update depending on which program/major you select.
Your Application Status shows you where you are in the application/admissions process.
---
Completing Your Application
After clicking on My Current Application, you will start with your 'My Profile' section.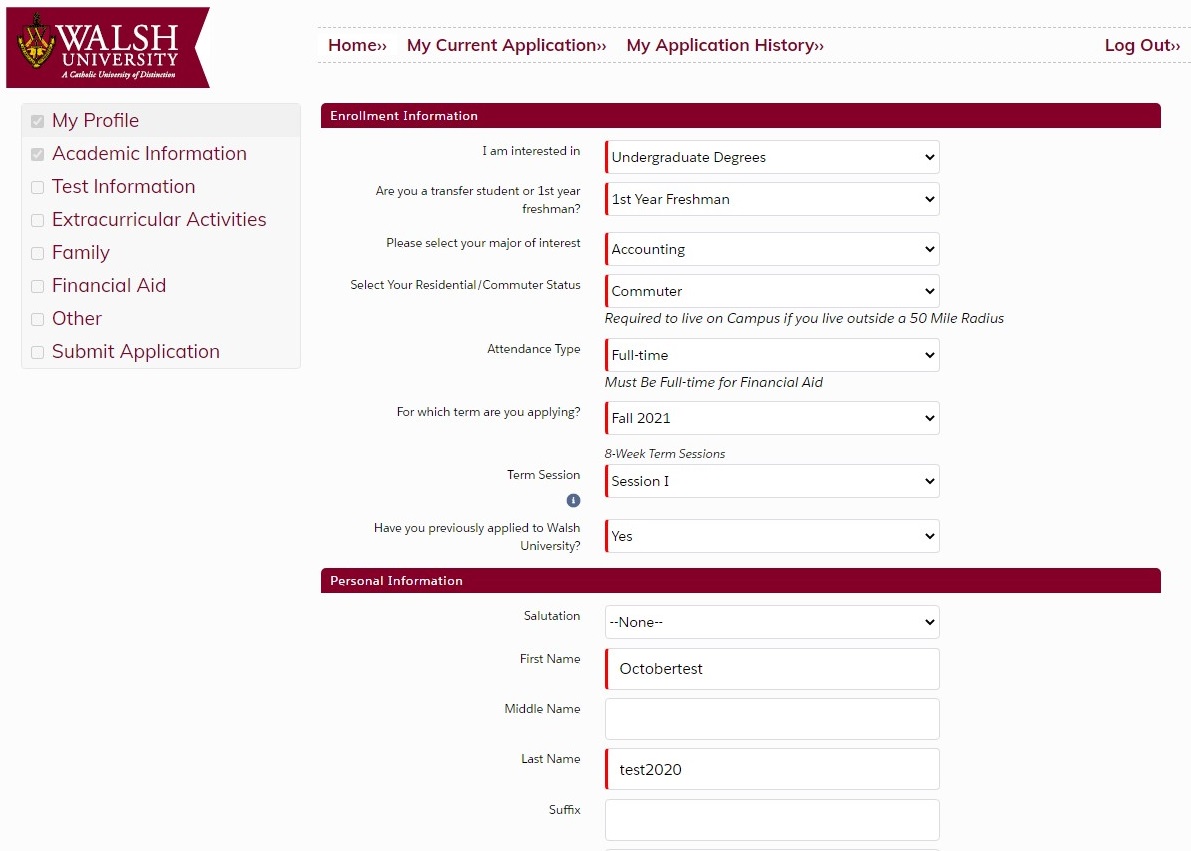 You must complete all application sections shown on the left-hand side in order to submit your application (these sections will appear based on the program/major that you select).

*Once completed, these sections will be have a checkmark.
---
Submitting your Application
Once all sections are completed, you can submit your application.
*Your application is not finished until this final section is complete.

After submitting your application, you will be contacted by your Enrollment Manager/Admissions Counselor in the following days to discuss your next steps.
---
Returning to Your Account
You can login to your applicant account any time here.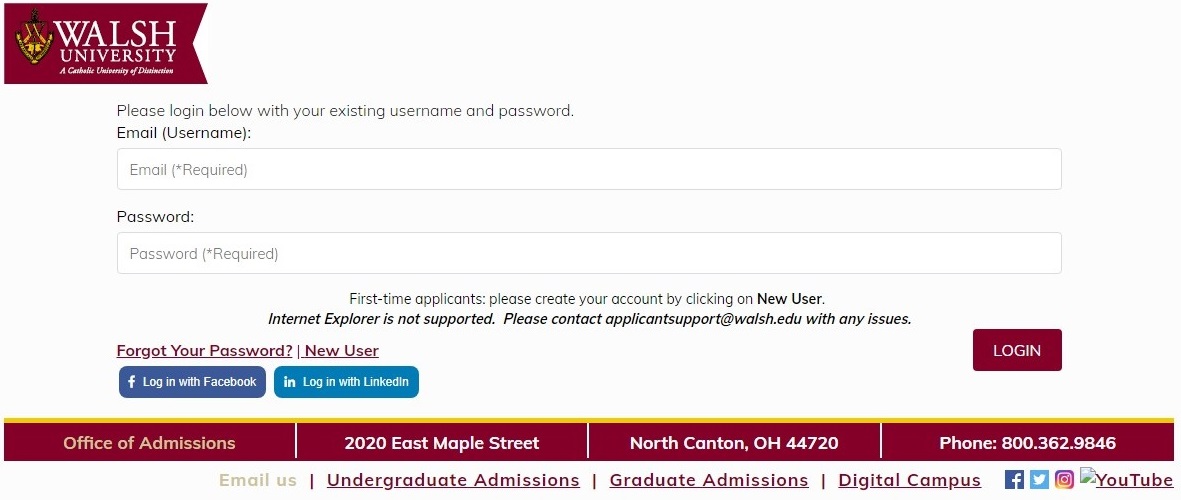 *Login regularly to complete your application at your own pace, check the status of your application, and to view required admissions documents.
---
Need Assistance?
Should you run into issues creating an account, logging in, or are have issues completing sections within the application, please email applicantsupport@walsh.edu or contact us here.