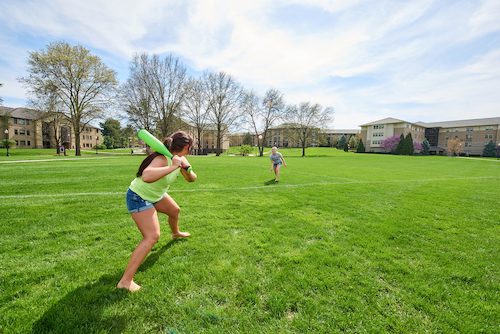 As the primary source for life skills education, the Student Affairs team creates opportunities for students to develop in a supportive community, providing comprehensive student services that are responsive to individual and community needs and empowering students through mentoring, teaching and modeling.
The student affairs team is a diverse collection of educators committed to the holistic development of students - including an understanding and appreciation of six core values: respect for self, others, and the world in which we live; integrity in thought, word and deed; excellence in the teaching and learning process; an appreciation of diversity; hospitality; and selfless service. We firmly believe that all students have the potential to become valuable assets to our world community. Members of the Student Affairs team embody the Christian values espoused in the University mission statement, exemplified by our care and concern for students, relationships, and the community.
In recognition of the significant personal, intellectual, leadership, and skill development that occurs both inside and outside the classroom, the Office of Student Affairs coordinates the Co-Curricular Transcript Program. This formal transcript provides students with an opportunity to formally document their significant co-curricular experiences and accomplishments for future employers, graduate or professional schools, and scholarship committees.
The Office of Student Affairs is located in the Paul and Carol David Family Campus Center, 330.490.7301.