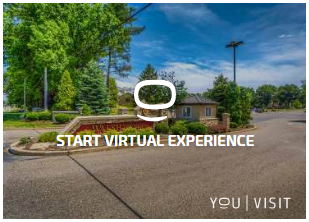 COVID-19 Update for Visits & Events:
As Walsh University continues to monitor the coronavirus (COVID-19) pandemic, and comply with all federal and state regulations, we are temporarily suspending daily campus visits. In the meantime, please enjoy our virtual tour experience. 
In addition, our Admissions team is still ready to support you and answer any questions you may have. All of our Admission Counselors are hosting video and phone meetings while they are working remotely, and we are happy to schedule a meeting for you! Please click here to schedule a video or phone appointment with your Admission Counselor.
You are also able to contact your Admission Counselor directly. Should you need help finding your Admission Counselor, please check out our Meet Your Admissions Counselor webpage.
We look forward to welcoming you back on campus soon! 
---
At Walsh University, we encourage students to find a college that is the "right fit" for them. The best way to do that is to schedule campus visits at the schools you are interested in, both large and small. We invite you to visit our campus to see if Walsh is the "right fit" for you.
As part of your campus visit, you will attend a presentation, go on tour and meet with an admissions counselor. Daily tours are offered throughout the year. During the summer months, tours take place at 10:30 a.m. and 1:30 p.m. and in the fall at 9:30 a.m., 11:30 a.m. and 2:30 p.m. daily. 
For directions to Walsh University, please visit our Campus Map & Directions webpage. 
Mass is offered daily at 11:30a.m.  in Our Lady of Perpetual Help Chapel, which can be added as part of your tour. A complete Mass schedule is available on our Chapel webpage. 
Prospective Graduate Students
Click here to schedule a personalized visit with a Graduate Admissions Counselor. 
Group Tours
View our group tour guidelines here. When you are ready, group tours may be scheduled via the link on the page. Or contact Pat Casper at 330.490.7172 or via email at pcasper@walsh.edu. 
Prospective Undergraduate Students
Your visit will include a meeting with an Undergraduate Admissions Counselor to review the application process, financial aid, academics or other questions. We encourage you to allow 2 hours for this campus visit. Select a date below to schedule a student-guided campus tour. 
If you have a special request or if your requested date is unavailable, please contact Pat Casper at 330-490-7172 or pcasper@walsh.edu.
(Note to Gmail Users: Please be sure to add the walsh.edu domain to your safe senders list to be sure you receive your confirmation email and any follow-up correspondence.)