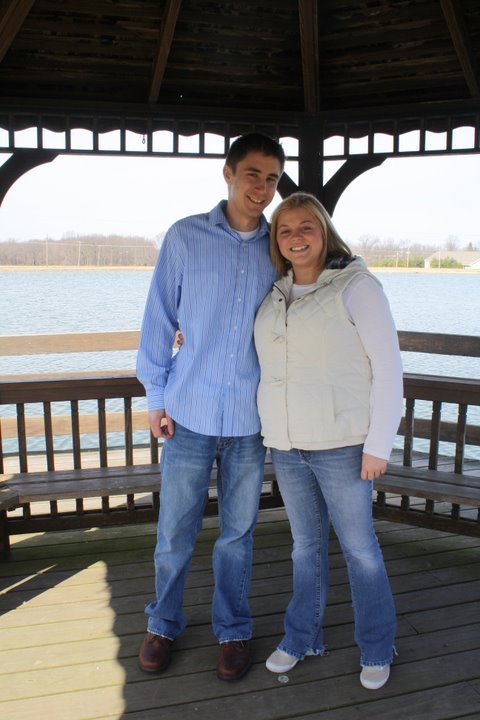 Date of Marriage : 05/17/2014
Did you meet before, during, or after your time at Walsh?: After
Where did you meet?: Walsh
How many children/pets?: 2 children (Jackson and Isabelle)
Share Your Story :
We unofficially met when we were both interning at Walsh (Brad in IT and me in Finance). He helped me tag some projectors in the chapel. Then officially we met when we both had jobs at Walsh after graduating. He looked familiar when he came into the Finance office his first day but couldn't figure out who he was. I emailed him to see if he remembered me and then we started talking, he played hard to get. We eventually started dating, moved in together, he got a job in Cleveland and then so did I. Our time at Walsh was over but wouldn't change a thing because it is how we met.
The Proposal:
It was Good Friday. He didn't have to work and I did. I came home to rose petals leading to the kitchen table. There were candles and the ring in a box on the table. Brad was sitting in a chair waiting for me. He told me I couldn't walk towards him I had to follow the rose petals. Then he said "do I have to get down on one knee".. I said "YES!!!!"
Where are you now?:
We currently are living on the west side of Cleveland, North Ridgeville. We build our home 3 years ago. We have two kids (Jackson, 2 and Isabelle, 2 months) and a dog (Lanolin, 7).