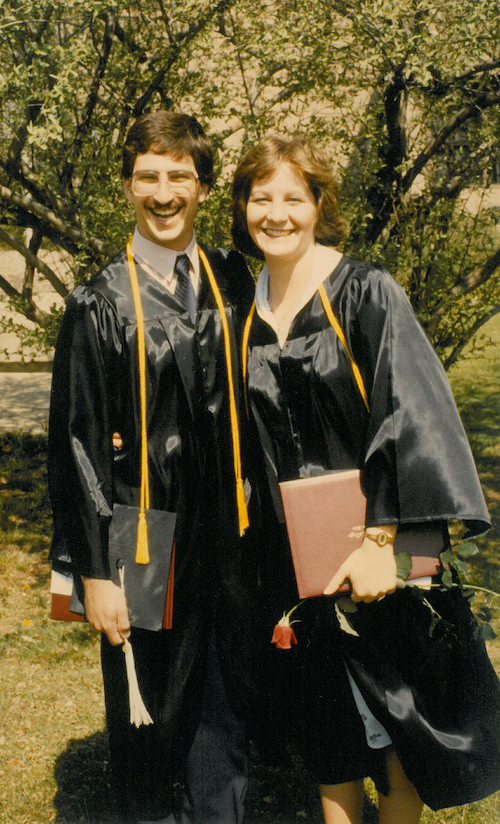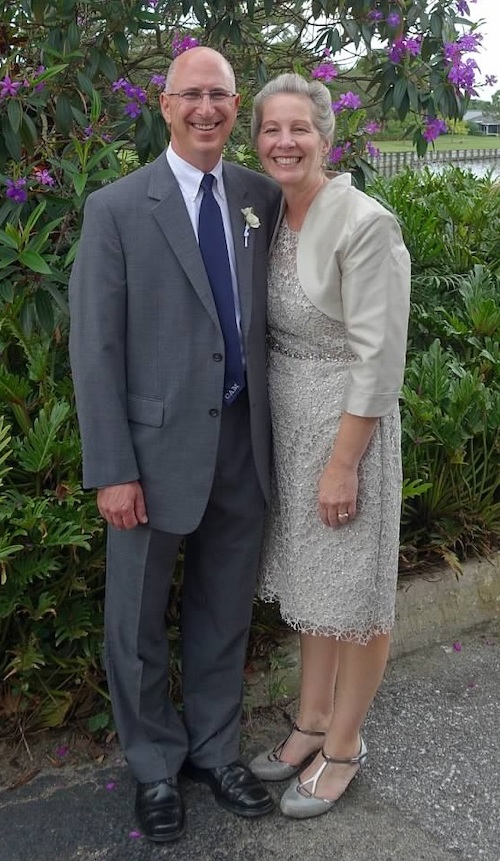 Date of Marriage: 08/07/1982
Did you meet before, during, or after your time at Walsh?: During
Where did you meet?: Honors History Class
How many children/pets?: 3 children - Paul, Ryan, Angela and 2 beautiful granddaughters - Reaghan, age 2 and Madeline, age 1
How They Met:
"We were best friends and enjoying our college experience with our friends when one day Bob O'Hara looked at me and said, "so when are you guys just going to get this over with and start dating!" Being the straightforward person that I am, as we were walking back from a dance at the campus center I said, "so Kim you want to start dating?" Thankfully she agreed. "
The Proposal:
"The day before the rest of the students were coming back from Fall break we were going to a Dan Fogelberg concert. I was to pick her up at Menard after she got home from interning at the welfare department. I had an RA let me in her room. I had a dozen roses and the ring. After she screamed because someone was in her room she said yes! "
Where Are They Now?:
Carl is fully retired from The Timken Company after 33 years of service in February of 2015 and from Walsh University where he served as the Director of Development until summer of 2018. Kim retired from her position as Director of Religious Education in May of 2015 and is now a very active community volunteer.