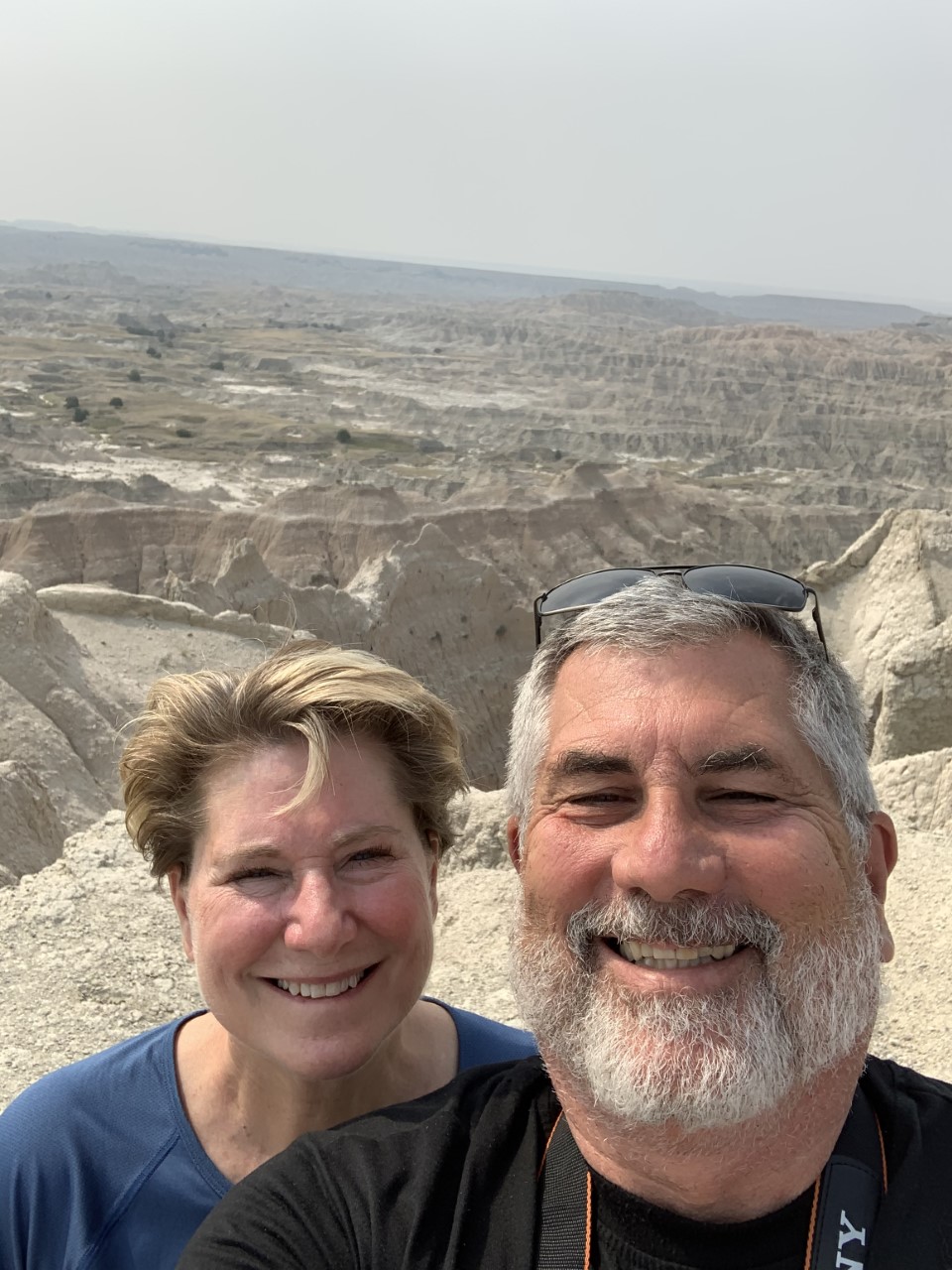 Date of Marriage: 06/14/1980
Did you meet before, during, or after your time at Walsh?: During
Where did you meet?: Orientation at Walsh
How many children/pets?: 2 daughters, 2 sons-in-law and four grandchildren

How They Met:
"We met at orientation our first day on campus. We were put in the same group and were given a destination that we had to find and spend the day there (Nelson Ledges). When we got there, Charlie asked me to please hang out with him because another young lady in our group was being "very aggressive". I protected him and we dated on and off then began seriously dating junior year."
The Proposal:
"Between junior and senior years, Charlie was working at Walsh for the summer and he bought an engagement ring. One evening he drove down to Newark, Ohio and popped the question at the dinner table in front of my parents and siblings. It was awkward and embarrassing, but I did say yes."
Where Are They Now?:
"We live in Plain Township, not far from Walsh. Our daughter, Jessica is a PhD in Biology and working at Battelle Laboratory, Columbus. Her husband Chris is a Columbus City police officer. They have two children: Godric is 6 and Erasmus is 8 mos.
Our daughter, Michelle is a DVM soon starting a new veterinary practice in Canton. Her husband Tim is an engineer at Coastal Pet Products in Alliance. They have two children: Ophelia is 4 and Ignatius is 2.
Charlie is semi-retiring, limiting his practice, while enjoying his vintage race car. Judge Rosemarie continues to serve on the Stark County Common Pleas Court- Family Court Division. Both enjoy traveling together and with family."