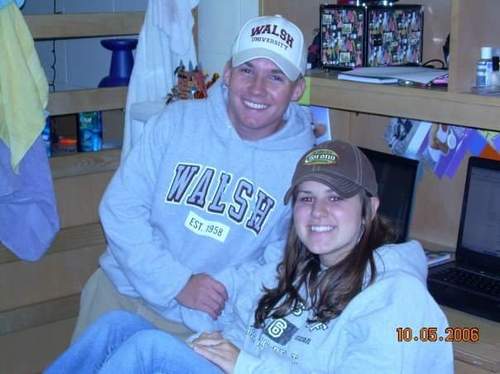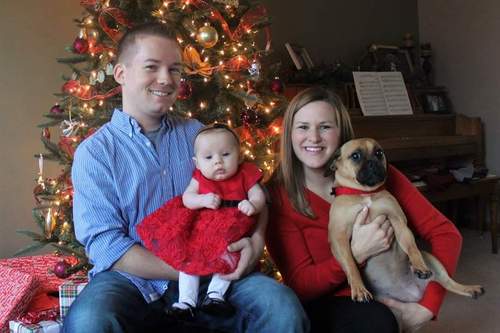 Date of Marriage: 09/28/2013
Did you meet before, during, or after your time at Walsh?: During
Where did you meet?: Alexis Hall, Walsh University 
How many children/pets?: 1 child, 1 dog
How They Met:
"We met during our freshman year, during a study session in Alexis Hall for Dr. Freeland's first biology exam in fall 2006. We became close friends over the winter and on Valentine's Day of 2007, we officially became a couple. Over our years at Walsh, we made many memories as a couple; and today, we often reminisce on the fun times we experienced together and oftentimes wish we could go back and re-live those years!"
The Proposal:
"Craig proposed in 2011 on a beach in Hilton Head, South Carolina. It was at sunset on Sam's birthday. "
Where Are They Now?:
"We live in Ohio with our newest addition, our daughter, Paisley, and our lovable dog, Lola."