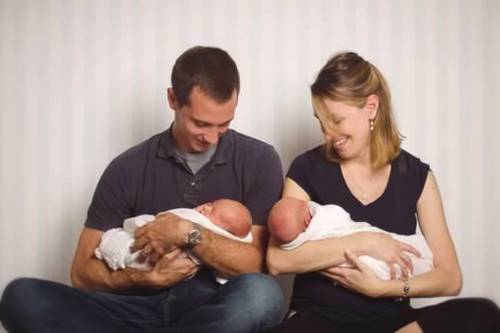 Submitted: February 2016
Date of Marriage: 06/08/2012
Did you meet before, during, or after your time at Walsh?: During
Where did you meet?: Intramural bowling
How many children/pets?: 2 sons/1 cat
How They Met:
"Greg had no idea I even existed and then the one night at intramural bowling my friend drug me over to his lane and struck up conversation with Greg and his roommate. I barely said anything, I was so nervous. A few weeks later in February, we went on the Agape retreat together and that's when we really got to know each other! We hung out the rest of the semester but then finally, after a Kenny Chesney concert on June 8, 2007 he asked me to be his girlfriend! And that was the beginning of the end."
The Proposal:
"After dating for 4 years, Greg popped the question in one of our favorite places while sitting next to the river in Grand Rapids, Ohio on May 22, 2011! The proposal was followed by a surprise dinner at a local restaurant called LaRoe's, where our parents joined us!"
Where Are They Now?:
"We live in Canton with our 4 month old twin boys Drew & Luke and our cat Colby!"