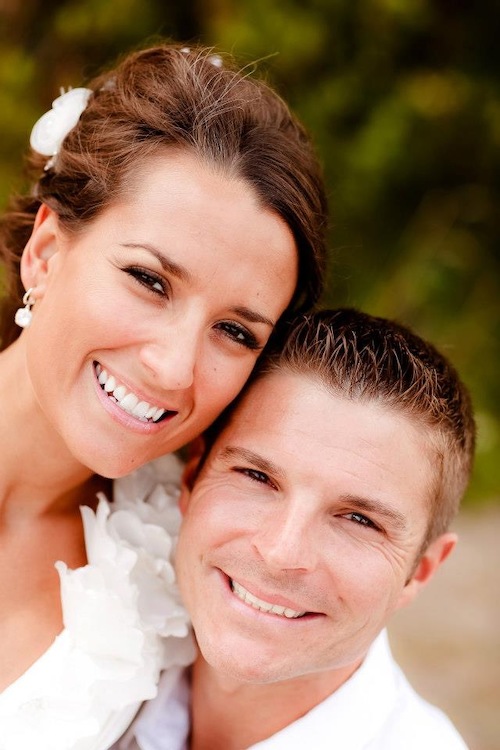 Date of Marriage: 06/30/2012
Did you meet before, during, or after your time at Walsh?: During
Where did you meet?: Sociology Class
How many children/pets?: 3 children
How They Met :
"Jarred and I had a couple of classes together. We became good acquaintances who would talk every time we saw each other. After graduation, Jarred got his first teaching and coaching job at the same school that I was coaching at. We were so surprised to see each other. Over the next 5 years we developed a great friendship, but never dated. We still communicated, but lost touch a little after I moved to Columbus. In 2009, my father fell ill and I moved home to help. On the day my father passed away, my family and I were walking home from the funeral home that was down the street from my mother's house. As we were approching the intersection, low and behold, Jarred pulled up in his car. We started hanging out again from there and eventually started dating. I have always thought that my dad brought us together. Three years later, we got married."
The Proposal:
"Jarred asked me to marry him on one knee in my apartment on Christmas Eve before we went to church."