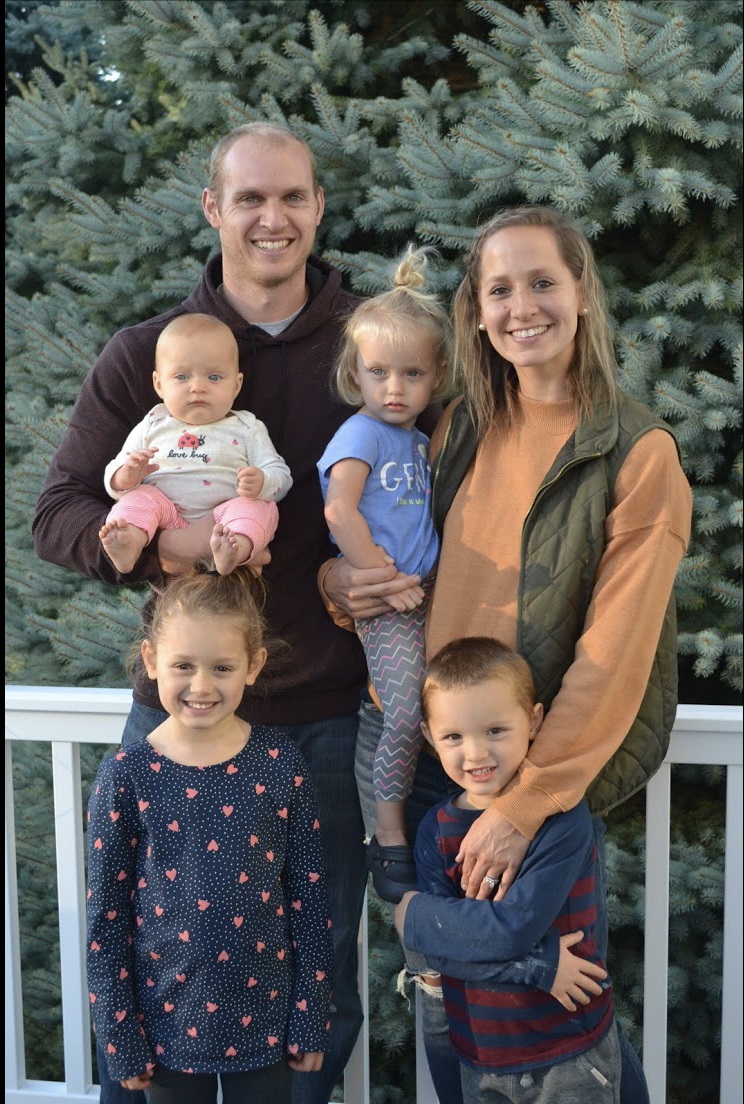 Date of Marriage : 08/04/2012
Did you meet before, during, or after your time at Walsh?: During
Where did you meet?: We met in the computer lab in Menard! Monica was a freshmen and Jeremy was a senior and RA in the building.
How many children/pets?: We have 4 children, ages 5, 4, 2 and 1.

Share Your Story :
Jeremy and I met in the Menard computer lab after a night out with the girls at the dusty armadillo. Jeremy was working on a paper and I was practicing my line dancing while being quite distracting! Somehow we found each other on AOL instant messenger and Jeremy asked me out on a date to the Walsh choir concert and Apollo night. All we had to do was bring some canned goods, a cheap date. We took time getting to know each other and when it was the right time we started dating— we enjoyed many events together at Walsh that blossomed our relationship like daily mass, lunches in the scerv, spring formal, praise and worship and retreats. Thankfully Jeremy accepted a job in Ohio although he is from Maryland, and we were able to date for the next four years while I finished school. We knew God led us together and the timing was perfect for us to be able to meet.
The Proposal:
Jeremy proposed at Our Lady of Perpetual Help chapel. This is where we had our first date, where we grew our relationship, and where we knew we would get married. It was on the feast of Our Lady of Guadalupe- we always felt like she was watching out for us and interceding on our behalf!
Where are you now?:
We live in Jackson township and are parishioners at St. Paul's. We have four beautiful children. We are striving to be servant leaders in the world just like Walsh always emphasized.